This is an archived article and the information in the article may be outdated. Please look at the time stamp on the story to see when it was last updated.
CENTENNIAL, Colo. -- A puppy stolen from a pet shop on University Boulevard prompted the Arapahoe County Sheriff's Office to ask for help finding the culprits.
A female Papillon puppy was stolen from the Perfect Pets store at 6840 S. University Blvd. on Tuesday, according to officials.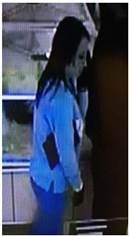 A description of the theft indicates the female suspect picked up the puppy by the back of the neck out of a dog pen display and carried it to the back of the store toward the visiting booths.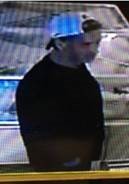 The male suspect distracted the store employee while the woman put the dog under her Puma sweatshirt. Both suspects left through a back exit without paying.
The first suspect is a white female. The second suspect is a white male. Both are in their 20s with dark hair.
Anyone with information, the whereabouts of the stolen dog or the identification of the suspects is asked to call the sheriff's office at 720-874-8477 or Metro Denver Crime Stoppers at 720-913-7867.
Perfect Pets is offering a $300 reward.