This is an archived article and the information in the article may be outdated. Please look at the time stamp on the story to see when it was last updated.
DENVER -- One week ago, tragedy struck at West 58th Avenue and Federal Boulevard when a car accident took the life of 48 year-old John Jefferson Jr. of Arvada.
Originally, street racing was suspected as the cause of the accident, with the Colorado State Patrol saying on Twitter, "The unfortunate results of people racing and running red lights."
Authorities say the ongoing investigation will determine what happened and if charges will be filed. But for Jefferson's family and friends, they believe reckless driving was the cause of his death.
"We need to stop these senseless deaths from reckless driving and people need to be aware of what they're doing on the road," said Jefferson's wife, Rosemary Pereira.
Married by common law for seven years, Jefferson told his boss shortly before his tragic death that he was going to propose to Pereira with a ring this weekend.
The ring is now in its rightful place, on the finger of Pereira, but Jefferson is not.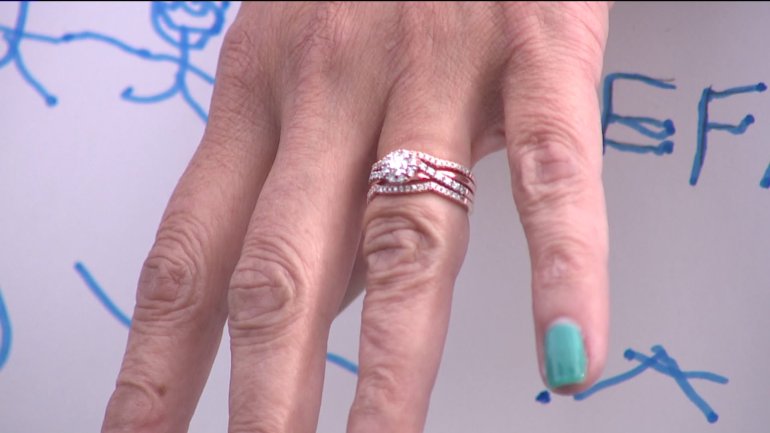 "I just sobbed and sobbed," Pereira said when she was told about the ring. "I've been robbed of him and our life together."
Friends and family gathered for a vigil to honor Jefferson on Saturday night and spread a message they hope can save others.
"Think twice about what you're doing because in an instant you can shatter people's lives," Pereira said.
While authorities continue to investigate the cause of the accident, Jefferson's family believes street racing was a factor.
"They might be shattering a family's life, a friend's life, a community's life," Pereira said. "They need to slow down and take their time because it's not worth it."
Two people in the other car involved in the crash were seriously injured, but survived the accident.
Pereira said the family is seeking legal representation.
[protected-iframe id="95dd9175297894cf1d30eaaecd06b1ea-29290497-62452405" info="https://www.google.com/maps/embed?pb=!1m18!1m12!1m3!1d69369.9170068154!2d-105.03399809696616!3d39.79025140669373!2m3!1f0!2f0!3f0!3m2!1i1024!2i768!4f13.1!3m3!1m2!1s0x876c780f5cc2bab5%3A0xe21c21332f9b5f5e!2sFederal+Blvd+%26+W+58th+Ave%2C+Denver%2C+CO+80221!5e0!3m2!1sen!2sus!4v1472480301680" width="100%" height="450" frameborder="0" style="border:0" allowfullscreen=""]