This is an archived article and the information in the article may be outdated. Please look at the time stamp on the story to see when it was last updated.
DENVER — The secret is out: Denver is a great place to live. That's one reason why Colorado's population continues to explode.
To show that growth, tower cranes dot the city's landscape.
"Five years ago, you could count them in your hand. Now, everywhere you look the skyline is full of them," said Bill Gardner, a tower crane operator for Saunders Construction.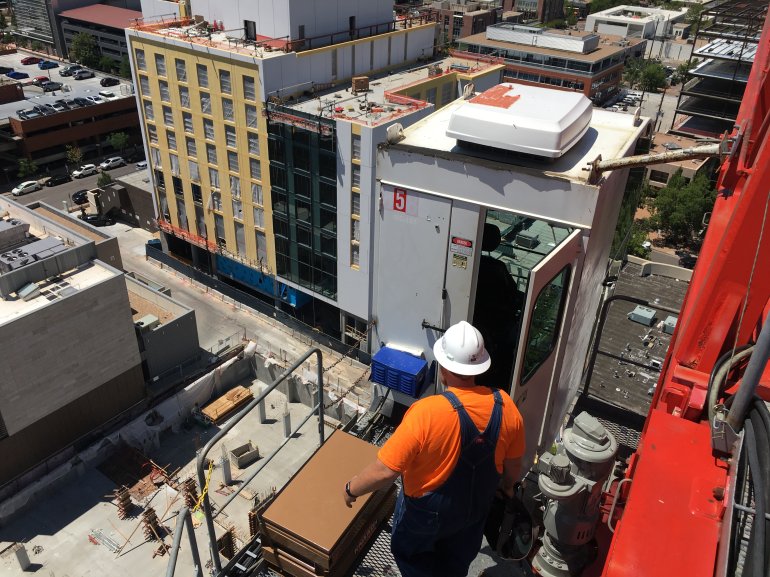 "We can probably see 18 of them just from standing right here," added Aaron Genova as he stood near the base of his tower crane in downtown Denver near 20th Street and Broadway.
Crane operators such as Genova and Gardner are crucial to the city's growth. For both men, their day begins with a very steep climb.
"The first time you do it, if you're a little out of shape you'll be panting," Genova said.
Genova works on a tower crane 200 feet in the air. He'll stay on that job site for at least the next year, helping building an apartment complex.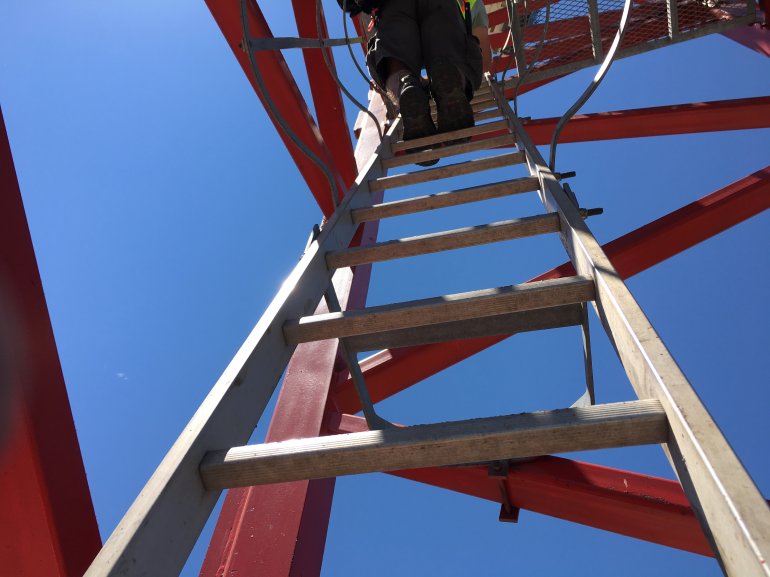 "Everyday when I come to work, I look at all these towers popped up and I think, wow, what a time we're in right now," he said.
A lot of the Denver's current construction boom is driven by apartment construction.
Ken Schroeppel, an assistant professor in the College of Architecture and Planning at the University of Colorado Denver, maintains the blog DenverInFill, the go-to source for all things development in the city.
"I kind of watch the world through that lens you might say," he said.
Schroeppel said 18,000 new apartments have been built or are under construction so far this decade.
He compares Denver's current boom to the 1980s. Forty-two new buildings 10 stories or taller were built between 1982 and 1986.
Thirty-six new buildings that size have been built this decade.
"The big difference is the towers back in the 1980s were much taller. A third of them were 30 stories or more where today we only have a handful that size," Schroeppel said.
"Today, that construction is also much more spread out throughout downtown where in the '80s most of the development happened in the Central Business District."
Two-thousand new hotel rooms have also been built since the start of the decade in the downtown urban corridor. That includes the Cherry Creek District. Another 1,000 hotel rooms will be built by 2020.
"A lot of skyscrapers does not make a great city. It's a mix of uses, office, residential, hotel and buildings of various sizes and densities," Schroeppel said.
That also includes hospitals. Colorado's population explosion has the medical community scrambling to keep up.
For example, UCHealth is building three new hospitals in the state. It just wrapped up work on two others.
Crane operator Stephanie Miller is helping build one of those new facilities in Highlands Ranch. She started working for Mortenson Construction as a laborer and worked her way up to crane operator.
"There's just jobs everywhere," she said. "We're in such high demand and there's not enough of us."
While crane operators know all construction booms eventually come to an end, many are optimistic this one is far from over.
Schroeppel predicts thousands of new condominiums will be built in the coming decade thanks in part to a recent Colorado Supreme Court ruling that protects builders from being sued for construction defects.
"I've talked to realtors who say they have lists of people who are waiting to buy a condo if there was only some for sale," he said.
However, some of those condominiums might have to wait until tower crane operators are available.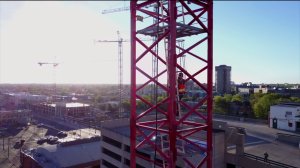 "We're usually the first ones on site and the last to leave," Genova said. "There's plenty to do here."
Gardner agrees. His company, Saunders Construction, is building a new apartment complex in the Cherry Creek area. It's a project he won't be leaving for months.
But new buildings and new job sites are constantly popping up all across the city. It's continual growth crane operators say never seems to slow down.
"It's a tight-knit community. We're all saying, hey did you see that one going up over there?" Gardner said.