This is an archived article and the information in the article may be outdated. Please look at the time stamp on the story to see when it was last updated.
ERIE, Colo. —  Last month, the Erie Board of Trustees raised the penalty for a truck driver to pass through its town in a semitractor-trailer to $2,650.
That appears to be one of the highest traffic fines in the state. City leaders say the local ordinance was created as a "safety" measure.
But a number of professional drivers have been complaining that the real motive behind the tickets is greed.
"You've heard of speed traps. This is a truck trap," Craig Engle said outside Erie's traffic court.
Although Engle argued he was making a local delivery, one of the ordinances' exemptions, a judge ordered him to pay the ticket.
The dispute between truckers and Erie police centers on the location of a sign on County Line Road that says the weight of trucks is limited to 13 tons.
Trucker Jeff Winowiecki said he was traveling west on Highway 52 and turned down County Line Road toward Erie when he spotted the sign.
There were two immediate problems in Winowiecki's mind. First, the semitractor-trailer he was driving weighs more than 13 tons.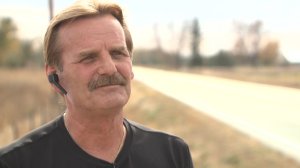 "Legally, I wouldn't even be able to come down this road empty," Winowiecki said.
Second, he said the sign was placed in a location without warning and without a safe way to turn around the 42-foot big rig.
"It was rush hour. Cars coming at me. Cars coming behind me. There's nothing I can do. I'm just going to create a wreck if I try to do anything," Winowiecki said.
Before he made it to the cement plant listed on his work order located just outside the town limits, he saw police lights behind him.
The officer handed him a $1,030 ticket stamped "Gross weight of vehicle exceeded maximum."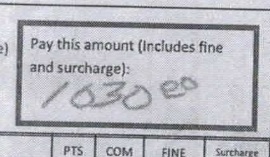 "He basically told me he was going to get every truck going through here," Winowiecki said. "He told me he was going to get 'em."
"It`s a scam," trucker Tim Temple said. "You can't turn around nowhere. "You can't back up nowhere. All you can do is go straight through town."
Engle is calling for a trucker's boycott of Erie to protest the sneaky weight limit ordinance.
"I will not buy fuel here. I won't buy my tires. Anything here. They got my thousand bucks, but they're not going to get any of my business anymore," he said.
All three truckers went to traffic court in December and lost their pleas. They were also the last three truckers to get under the town's even stricter fine structure for overweight trucks.
On Jan. 20, the 13-ton limit ticket went from $1,030 to $2,650.
According to court records, Erie police snagged at least 28 truckers in 2016 for driving through their town. All of the citations were handed out by the same officer, Alfredo Nevarez.
He declined comment, as did police chief Kim Stewart, who had a town spokesperson send an email.
"I understand you would prefer that someone from the Town speak to you on camera, but as I previously informed you we will not be making those resources available," the email read.
A traffic court judge barred cameras from the courtroom at the city prosecutor's request.
But behind closed doors, Nevarez admitted in Winowiecki's case, he didn't weigh the truck before giving out the ticket. Still, the judge ruled for the town, and Winowiecki and the others had to pay up.
"I don't think the signs are legit," Winowiecki said. "They're not in the right positions for us to know we shouldn't be on these roads."
Erie's boundaries encompass parts of Interstate 25, Highway 52, Highway 287, Highway 7 and County Line Road.
It's a six-mile by five-mile swath of major thoroughfares where semitruck drivers run the risk of being fined for driving down the road.
No members of the elected Erie Board of Trustees responded to requests for comment.
"The Town of Erie takes traffic safety seriously — especially along routes such as County Line Road which includes as many as three public schools," said Fred Diehl, assistant to the town administrator in an email.
"Weight limit signs have been properly posted for years.  Our officers have issued warnings in an attempt to educate truck drivers of our local ordinances related to overweight vehicles.  Our officers have called the out of town quarries to advise of the weight limit in town and suggested to the owners that they tell drivers not to drive through town with overweight loads.
"Yet, in spite of these proactive warnings and outreach, some drivers continue to exceed weight limits by 200 (percent) to 300 (percent)"
Drivers said that kind of language is hard to stomach. All their trucks were under the legal weight limit by state law, but not in Erie.