This is an archived article and the information in the article may be outdated. Please look at the time stamp on the story to see when it was last updated.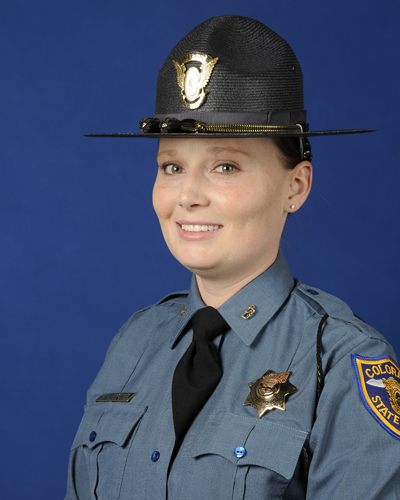 DENVER — The Colorado State Trooper killed in a wreck on I-25 Sunday night was has been identified as Jaimie Jursevics, a young wife and mother.
She was 33 years old.
The Colorado State Patrol issued a statement announcing the tragic news just before 10:30 a.m. Monday, along with a statement from CSP Chief Scott Hernandez.
"Our family has been hurt today," Hernandez said. "A senseless act has taken the life of someone who swore to protect Colorado.  We offer our thoughts, prayers and full condolences to her family.  We will grieve with them, and with them we will never forget her sacrifice."
Jursevics joined the State Patrol in January 2011. She was first assigned to Vail before being transferred to Castle Rock last year. She is survived by her husband and "young child," according to CSP.
A fund has been established to help her family.
The incident happened about 8:50 p.m. Sunday, when Jursevics was on the right shoulder of I-25 investigating a minor crash near mile marker 175, which is about two miles south of Castle Rock. She was hit during her investigation by another vehicle.
The driver of the vehicle was taken into custody and later identified as Eric Henderson, 52, a retired colonel with the the U.S. Army Space and Missile Defense Command/Army Forces Strategic Command.
Henderson was booked into the Douglas County Sheriff's Office Detention Facility just before 7 a.m. Monday, and was under investigation for vehicular homicide, failure to remain at the scene of a deadly accident, driving under the influence of alcohol or drugs and careless driving causing death.
His arrest affidavit said  a man riding with him told police the suspect had been drinking before and during the Denver Broncos game.
Henderson, who lives in Peyton, was being held on $1 million bond, according to Douglas County records.
Southbound I-25 was closed at Plum Creek Parkway and northbound lanes were closed at Tomah Road as crews investigated. The interstate reopened just before 5:30 a.m.