This is an archived article and the information in the article may be outdated. Please look at the time stamp on the story to see when it was last updated.
HOLLYWOOD – It's a wrap for this weekend's box office, and the war for number one all came down to a teenage superhero versus a planet of apes.
Here's a look at the top five films everyone is talking about.
#5 – "The Big Sick"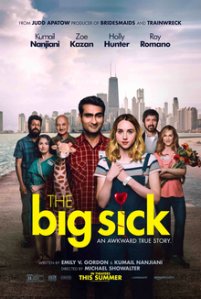 "The Big Sick" expanded into wide release in it's fourth weekend, and audiences responded with $7.6 million in ticket sales.
This romantic comedy follows the relationship between a Pakistani comic and an American grad student who falls into a coma and leaves her boyfriend to navigate a new relationship with her parents all on his own.
Movie review site Rotten Tomatoes  calls "The Big Sick" funny and heartfelt, with an Audience Score of 92%
#4 – "Baby Driver"
Slipping from third to fourth place, "Baby Driver" shifted into reverse this weekend earning $8.8 million.
The edge of your seat thriller has 90% of moviegoers saying it's worth the ride!
Fueled by a killer soundtrack, this one follows a getaway driver named "Baby," who relies on the beat of his music to navigate his getaway gigs, all the while trying to find a way out of the business.
#3 – "Despicable Me 3"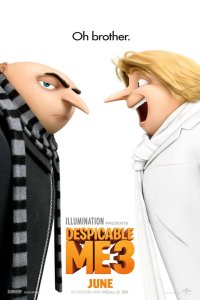 Staying true to it's name, the third installment of "Despicable Me comes in third place this weekend.
With $18.9 million going to those minions as they work to find a way to get their leader "Gru" to return to a life of crime by reuniting him with his long lost twin, "Dru," also voiced by Steve Carell.
Rotten Tomatoes promises fans another round of entertaining humor, while audiences give "Despicable Me 3" a Score of 62%
#2 – "Spider-Man: Homecoming"

His web wasn't strong enough to keep Spider-Man in first place, swinging into second with $45.2 million this weekend.
Actor Tom Holland returns as Peter Parker in "Spider-Man Homecoming," trying to find his place as a teenage superhero following his introduction in the last Avengers movie "Civil War."
91% of moviegoers are loving this new addition to the Marvel Universe.
#1 – "War for the Planet of the Apes"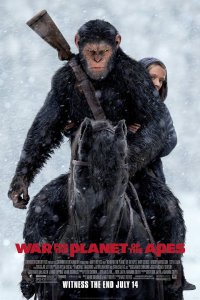 Which brings us to this weekends number one movie,"War for the Planet of the Apes" won the weekend with a $56.5 million debut.
The third and final film in this re-imagined franchise, follows the evolved apes as they are forced into war with an army of humans lead by Woody Harrelson.
89% of audience members say you should strap on your gear and join the battle!