This is an archived article and the information in the article may be outdated. Please look at the time stamp on the story to see when it was last updated.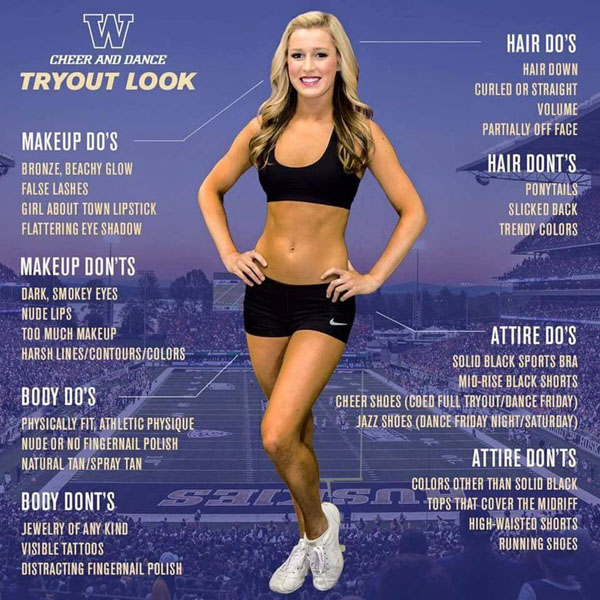 SEATTLE — A University of Washington advertisement for the school's cheer and dance squad that included a long list of do's and don'ts for tryouts was removed after a large social media backlash.
The four categories were for makeup, body, hair and attire. Some of the do's included having a "bronze, beachy glow" or spray tan, false eyelashes, hair down and off the face, and a solid black sports bra.
The don'ts included nude lips, distracting nail polish, ponytails and tops that cover the midriff. The advice, along with a photo of a woman with blond hair posing in shorts and a sports bra, was posted on Facebook by the school's cheerleading team Monday night. It was removed Tuesday morning.
Athletics officials told the Seattle Times the graphic was created "in response to a high volume of student questions about cheer and dance team tryouts."
It was removed, it was "determined that some of the details and descriptions provided were inconsistent with the values of the UW spirit program and department of athletics," the school said.