This is an archived article and the information in the article may be outdated. Please look at the time stamp on the story to see when it was last updated.
DENVER — Travel-booking website Kayak added a small marijuana reference to Denver International Airport flights for 4/20.
When searching for flights, if you choose Denver for an airport, a small pot leaf icon shows up in the search box.
You can try it yourself, just visit kayak.com/flights and select Denver for an airport.  It also works with hotels.
The trick appears to work on desktops, but not on phones.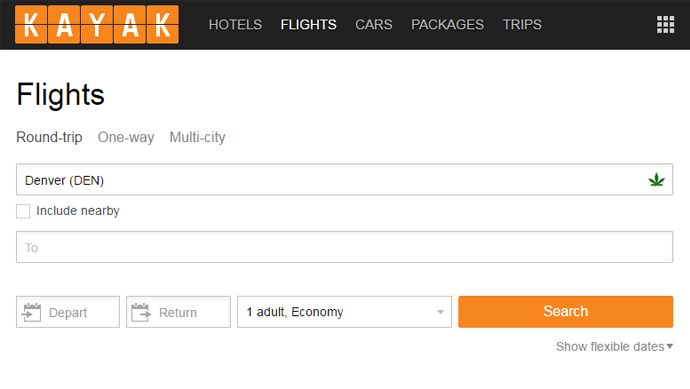 4/20 is traditionally a "pot smoking holiday." A large crowd is expected at Civic Center Park in Denver.
A weekend rally at the park that was canceled because of snow had been expected to draw tens of thousands of people.