This is an archived article and the information in the article may be outdated. Please look at the time stamp on the story to see when it was last updated.
DENVER — Supporters of Measure 53 are trying to collect more than 98,000 signatures from registered voters by March  28 to be on the November ballot.
The measure would have fines from speeding stops, red light cameras and radar vans taking photos of passing speeding vehicles not go to government entities.
"The ballot measure is going to make it so that government cannot keep a penny out of fines, forfeitures or other financial penalties," said Steve Kerbel, chairman of Stop the Shakedown, the volunteer group behind Measure 53.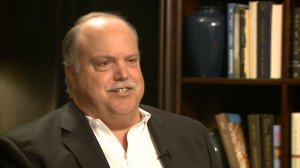 "If you get a speeding ticket and you want to give it to a homeless charity, that fully satisfies your fine," said Kerbel. "Once people understand this, they love it universally."
However, an analysis by the Colorado Legislative Council predicts the measure would cost state agencies $256 million next year.
That's a quarter of a billion dollars that wouldn't fund everything from education to transportation, but mostly law enforcement agencies.
But that's OK with Regan Benson, a Stop the Shakedown volunteer, who was collecting signatures outside of traffic court in Mountain View, sandwiched between Wheat Ridge and Denver.
"Mountain View definitely has a history of being notorious for policing for profit," said Benson, who questioned the town's police department for writing seat belt violations and speeding tickets at a rate higher than its big neighbors.
"I don't think they've been shy in needing to drum up revenue to maintain city functions for a 12-square-block city," Benson said.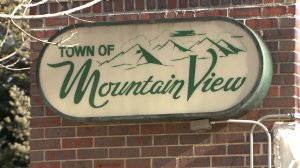 According to records, 55 percent of the town's budget in 2015 came from traffic fines.
That number has gone down to 20 percent in 2016 and 10 percent in 2017 thanks to increasing marijuana tax revenue.
Still, supporters of Measure 53 maintain any money kept by police departments from fines is a conflict of interest.
No one from Mountain View's city leadership or from the Colorado League of Municipal Cities would talk about Measure 53, insisting it would be premature to do so until the measure gets on the ballot.
Supporters admit they might not be able to collect enough signatures this year, but if they don't, they promise they will try again in 2020.