This is an archived article and the information in the article may be outdated. Please look at the time stamp on the story to see when it was last updated.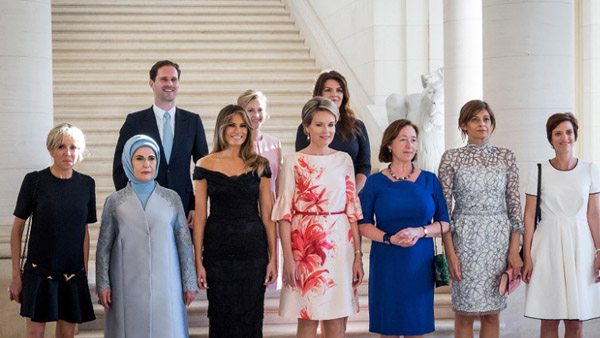 BRUSSELS — What's the first thing noticed about a picture of political spouses and partners, other than Melania Trump's continued mastery of the color black?
It's probably the man in the back row, standing out against the nine women pictured. That's Gauthier Destenay, the first gentleman of Luxembourg and the husband of the world's only acting openly gay prime minister.
Destenay and Luxembourg Prime Minister Xavier Bettel wed in 2015, after Luxembourg legalized gay marriage.
When Bettel became prime minister in 2013, he was already in a civil partnership with Destenay and their sexualities were not a secret.
Bettel isn't the only gay prime minister ever, just the only one in office currently. Former Belgian Prime Minister Elio Di Rupo and former Icelandic Prime Minister Johanna Siguroardottir were public about their sexualities.