This is an archived article and the information in the article may be outdated. Please look at the time stamp on the story to see when it was last updated.
MISSION, Texas — One dad came up with the perfect Hollywood ending when his son with autism was heartbroken by the closure of his favorite video store.
"My autistic brother was sad that Blockbuster was closing down," @Javiii_Zuniga wrote on Twitter. "So my parents made a mini one at home for him!"
The parents topped the display rack with a Blockbuster Video sign, and stocked the shelves with their 20-year-old son's favorite movies — including various Veggie Tales, Rugrats, Barney and Elmo titles.
His brother said he's not verbal, but he was smiling, clapping and laughing with joy when their parents showed him the surprise.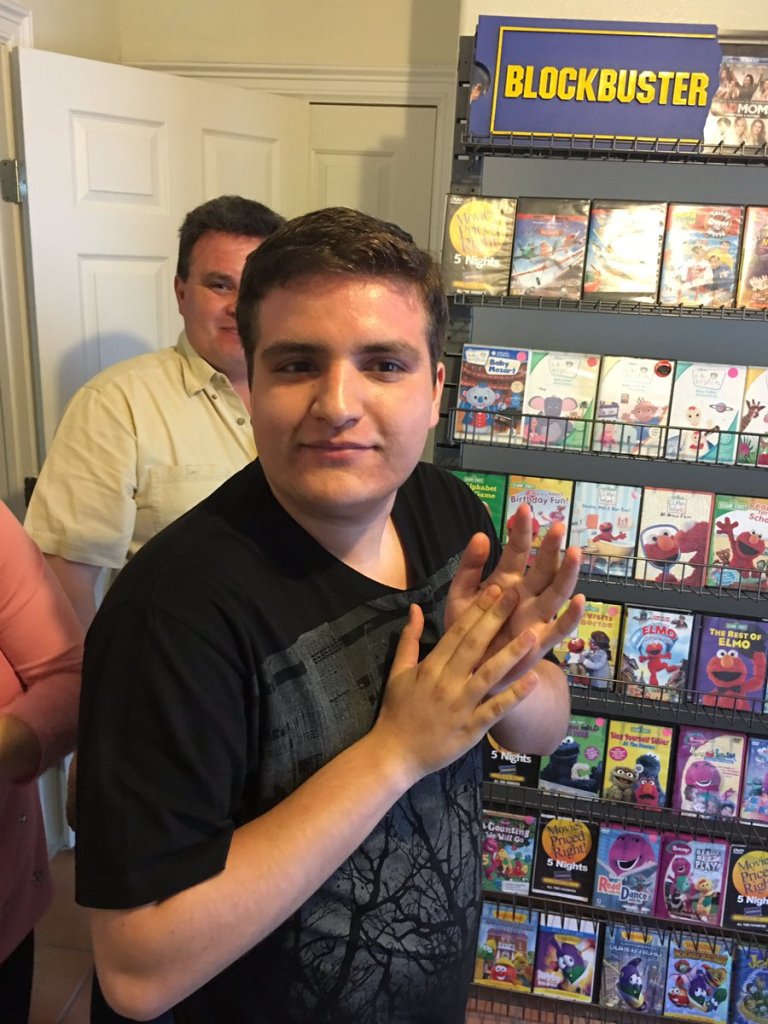 The tweet got more than 94,000 likes in less than two days and gave lots of people all kinds of feelings.
WHY AM I CRYING 😭💓😭💓

— Alessandra 🌸 (@alessandrayav) April 23, 2017
https://twitter.com/ScottPGMac/status/856747675424829441
Most people don't understand how devastating changes in routine are to people with autism. This is cute but was probably very necessary. https://t.co/Ko6yC8qTkF

— John Bermudes (@dillp671) April 24, 2017
Blockbuster Video first opened in 1985 and by 1989 the chain, was opening a new store every 17 hours, the New York Post reported.
According to the Post, there are now just 12 Blockbuster Video stores left in the U.S. — nine in Alaska and three in Texas.