This is an archived article and the information in the article may be outdated. Please look at the time stamp on the story to see when it was last updated.
LAKE BUENA VISTA, Fla. — One little girl had very a magical day at Disney World thanks to a joint effort by her parents and stepparents.
Maddie Hawkey knew she was going to Walt Disney World with her dad, Joseph Hawkey, and her stepmom, Brianna Hawkey.
But the 7-year-old girl didn't know her mother, Tiffany Bankert, would be there, too, along with her stepdad, Luke Bankert.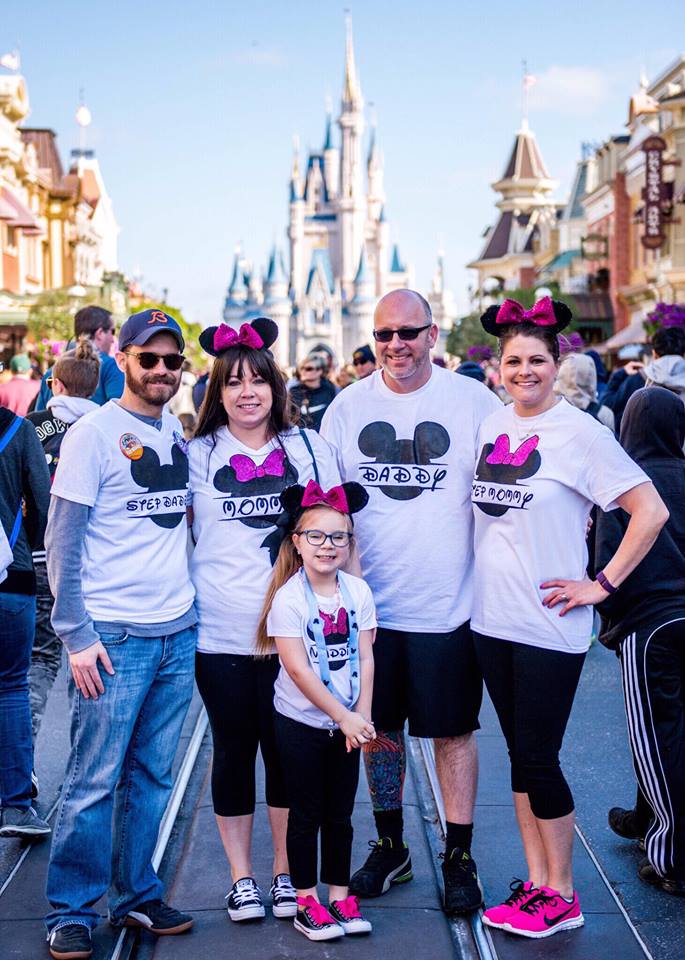 The two sets of parents surprised Maddie at the entrance of the Magic Kindgom on March 14, the Huffington Post reported.
They even made matching shirts that had "#CO-PARENTING" on the back and their relationship to Maddie on the front.
The back of Maddie's shirt read "#BESTDAYEVER."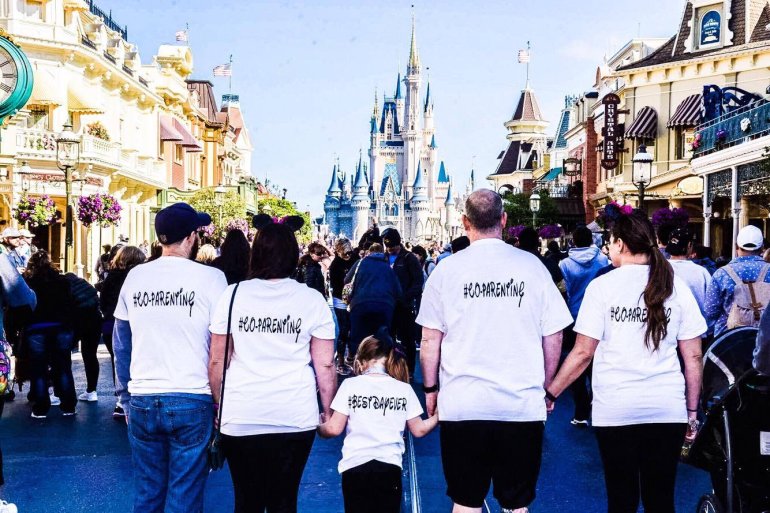 Joseph Hawkey told the Huffington Post that Maddie was surprised and loved having all of her parents there together.
When asked if he had any advice to other parents who have split up and remarried, he said, "Patience and understanding."