This is an archived article and the information in the article may be outdated. Please look at the time stamp on the story to see when it was last updated.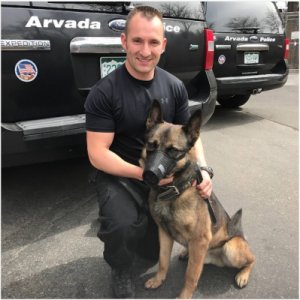 ARVADA, Colo. — The Arvada Police Department has added its newest K-9, Jax.
The 3-year-old German shepherd/Belgian malinois mix comes from the Netherlands and the group Trikos International. Trikos trains security and protection animals.
Jax joins another new K-9, Rudy.
Officer Derek Berns of the Arvada Police Departement will work with Jax. The two will train together for six weeks before they hit the road.