This is an archived article and the information in the article may be outdated. Please look at the time stamp on the story to see when it was last updated.
DENVER — There's a lot of new food at Coors Field this season, including a new beer made at the stadium.
"We're really excited to roll out some new items this year and enhance the fan experience. We took some fan feedback and came up with new items," Aramark/Coors Field general manager Brian Arp said.
Apple Pie Nachos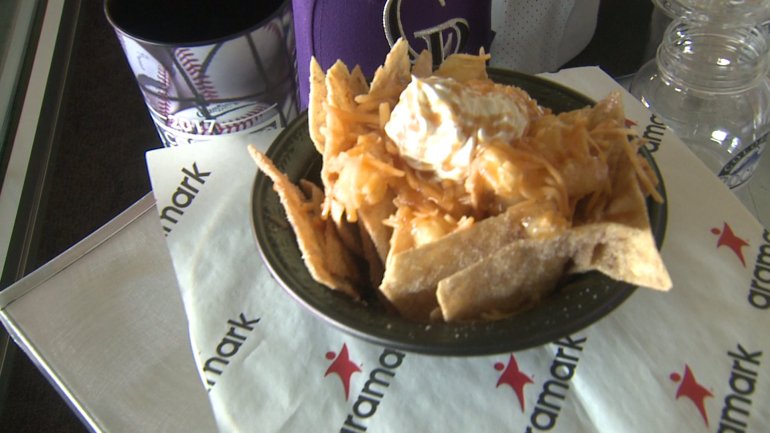 The new apple pie nachos was a joke at first, but once they were made, everyone agreed they were going on the menu this year, according to Arp. The joke came after fans said "apple pie is as American as baseball," but they didn't offer apple pie.
The nachos feature cinnamon crisp, topped with apple pie filling, cheddar cheese, whipped cream, and caramel sauce.
Candied Bacon Cream Puff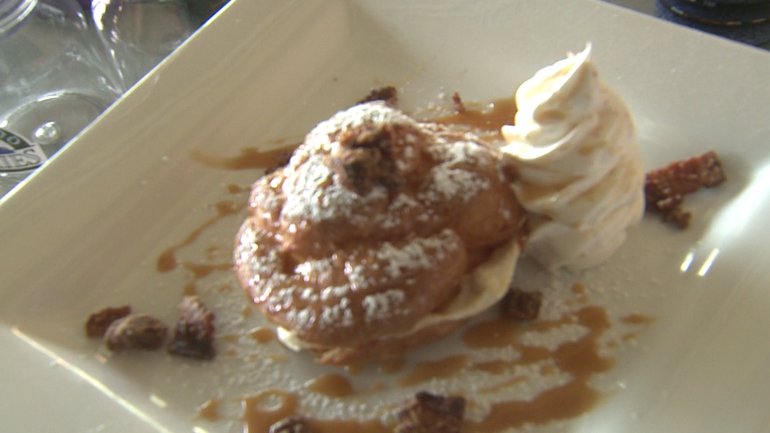 At the Mountain Ranch Club, you can find the new cream puff dessert.
The candied bacon cream puff is a puff pastry with cream topped with caramel candied bacon and a cream sauce.
Jalapeno Chicken Sandwich
Arp said fans told them they wanted some more spicy food, so they delivered with a new jalapeno chicken sandwich.
It's a grilled chicken breast marinated in a jalapeno marinade. It is topped with fried jalapenos served on a jalapeno cheddar bun.
Rock Pile Ale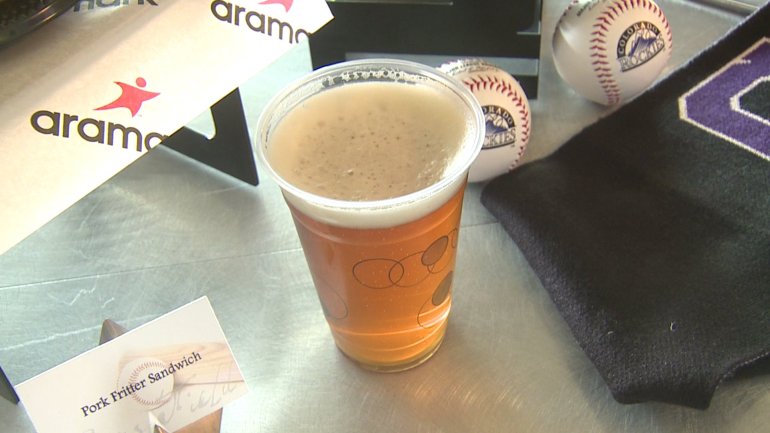 Coors Field is introducing a brand new beer available on the club level this season. It's called the rock pile ale.
Arp describes it as a "fantastic beer" that is made on site.
"We're the only major league baseball stadium to have a microbrewery on site so we get to play with beer a lot and make some good beers," Arp said.
Custom Pizza
At John Doe Pizza, the stadium is rolling out a customizable pizza.
To order, you fill out a mini card and get to choose whatever toppings you want. The pizza takes about two minutes to make.
"It's a fantastic pizza. We're really proud of it," Arp said.