This is an archived article and the information in the article may be outdated. Please look at the time stamp on the story to see when it was last updated.
SPRINGFIELD, Ill. — An Illinois church is reminding Chicago Cubs fans of a promise they might have made during Game 7 of the World Series on Wednesday night.
Robert Reynolds of Central Baptist Church of Springfield and New Berlin, Ill., posted a photo Thursday morning.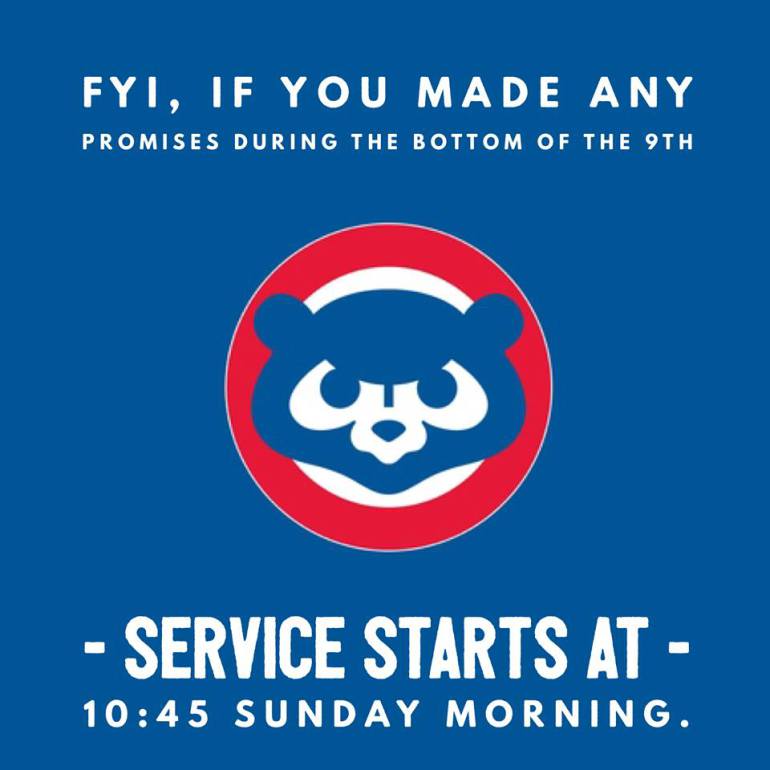 The photo is going viral, and was featured on the "Today" and in USA Today on Friday morning.
The Cubs beat the Cleveland Indians, 8-7, on Wednesday night in 10 innings to win the World Series in seven games.
The win capped a rally from a three-games-to-one deficit and secured the Cubs their first championship in 108 years, the longest drought in North American professional sports history.
Thousands of fans turned out Friday for a victory parade and rally in Chicago.