This is an archived article and the information in the article may be outdated. Please look at the time stamp on the story to see when it was last updated.
MOUNTAIN VIEW, Calif. — The team at Google Street View went to the very edge of a lava lake so you can take a 360-degree tour of an active volcano.
The Ambrym volcano is located on an island in the archipelago of Vanuatu in the South Pacific Ocean.
It is one of the most active volcanoes in the world, with 48 eruptions since 1774, researchers state.
"Street View Trekker was taken to an arduous and technically challenging descent all the way to the floor of the crater and was able to capture spectacular imagery," the website states.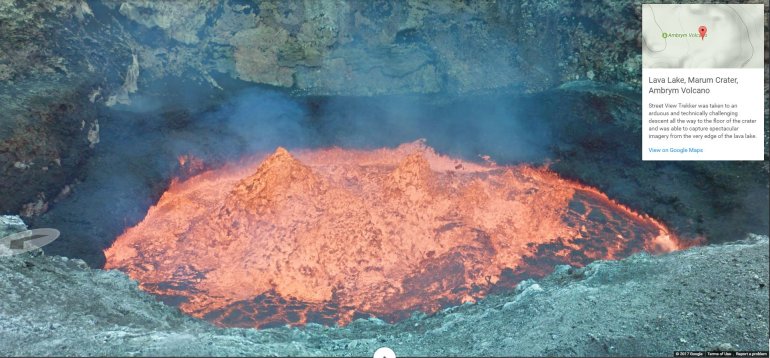 Through Google Street View, you can also visit the explorers' camp, explore the surrounding jungle, tour the village of Endu and see the stunning black sand beaches.