This is an archived article and the information in the article may be outdated. Please look at the time stamp on the story to see when it was last updated.
JEFFERSON COUNTY, Colo. — Crews with West Metro Fire Rescue rescued an owl that was stuck about 20 feet up in a tree with one wing tangled in fishing line on Wednesday.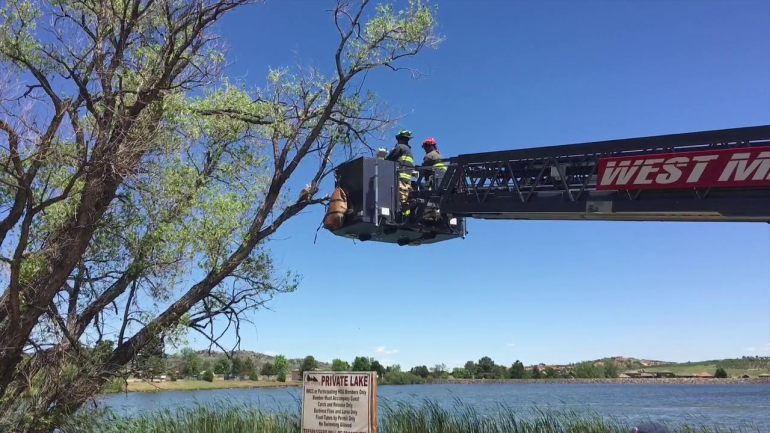 The bird was in a tree near a private lake in the Willow Springs subdivision, just off West Bellevue Avenue and west of C-470.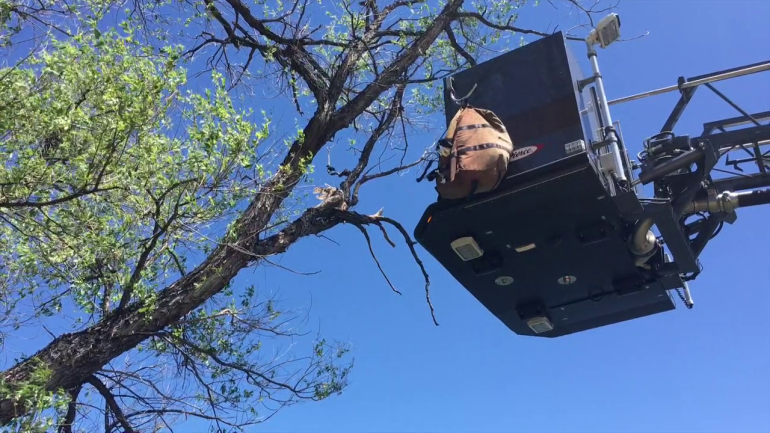 Residents of the area had seen the bird and were worried about it, officials with West Metro said.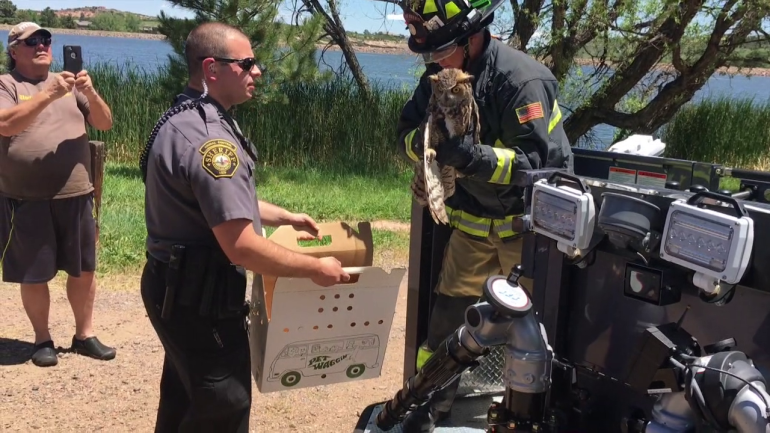 Once firefighters got the owl, they put it into a cardboard pet carrier and transported it to Golden View Veterinary Hospital.
The bird was examined by Dr. Kris Ahlgrim, who helped remove the fishing line that was wrapped around one wing.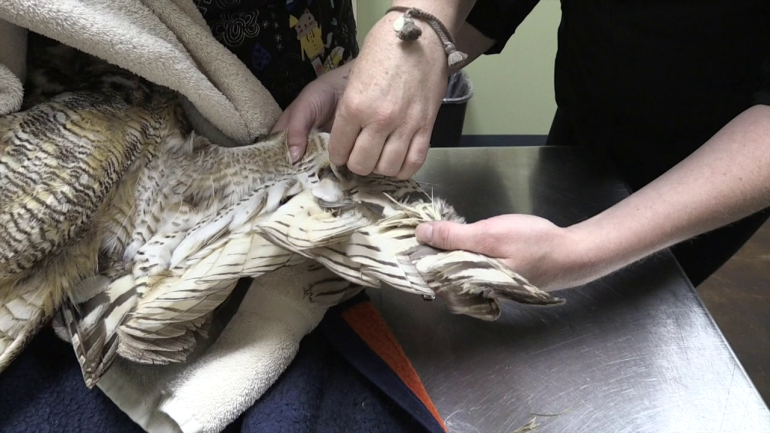 Ahlgrim had to carefully avoid long, sharp talons as she worked on the owl now dubbed "Woody."
Ahlgrim thinks Woody is in pretty good condition. The bird has no broken wings or visible wounds.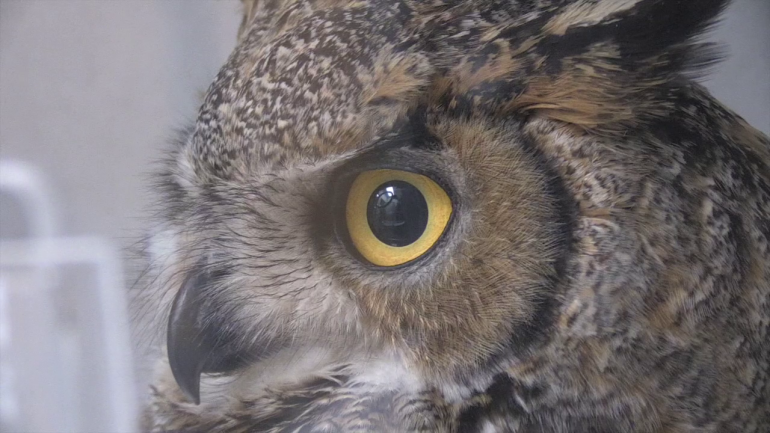 Woody was put into a "temporary condo" until it can be transferred to the Birds of Prey Foundation in Broomfield.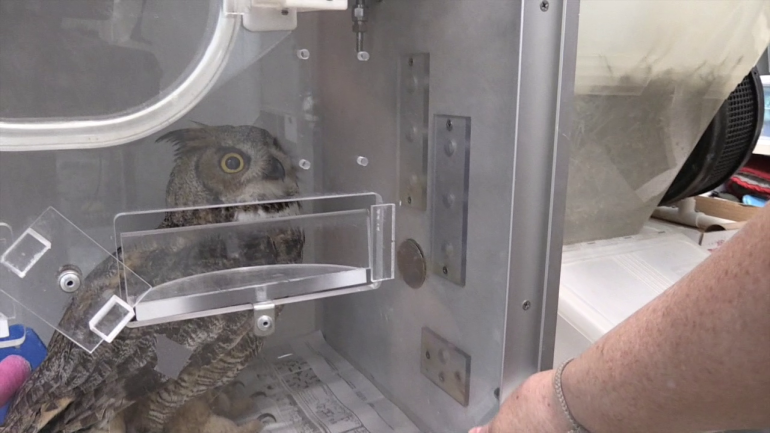 They'll let him stay for awhile and then he'll probably be released out into the wild, officials with West Metro said.