This is an archived article and the information in the article may be outdated. Please look at the time stamp on the story to see when it was last updated.
COLORADO SPRINGS, Colo. -- For military families, the holidays can be tough if a loved one is deployed overseas.
One family is drawing attention to their painful situation with a Christmas photo that is pulling heartstrings across the internet.
Ashley Sistrunk's husband, Brandon, is a staff sergeant in the Air Force and will be spending the holidays in Iraq while his family celebrates back home.
Both parents recognize the toll a deployment can take on children, especially during the holiday season.
"We tell the kids that, 'Yes, other kids have their daddy home right now.' But their daddy is out being a superhero, keeping our country safe and that's important. That's an important job," said Ashley Sistrunk.
In an effort to show their children that they aren't alone, the family created a Christmas card that brings the Sistrunks a bit closer.
In a creative photo that brings Iraq and Colorado together, Ashley had her mom photograph her with their four children in the mountains while Brandon had a friend from the Air Force take photos of him in Iraq.
Ashley painstakingly matched the two photos to create one card with the whole family.
Now, the card has gone viral and Ashley Sistrunk is processing the response.
"I'm going to try not to cry. Just reading some of the comments of, 'Oh that's so cute,' but then also people feeling our sadness in it. But then seeing that we're trying to put a positive spin on the holidays even though he's not here," she said.
No word on when Brandon will be reunited with his family, but Ashley says she hopes her message helps others in the same situation.
"You can feel mentally alone and emotionally alone even though you know that they'll come back or you pray that they come back. But hopefully seeing that we're getting through it, that they can get through it too."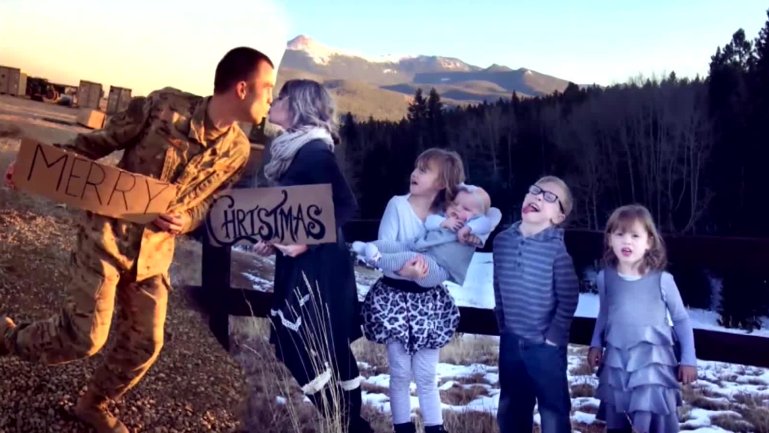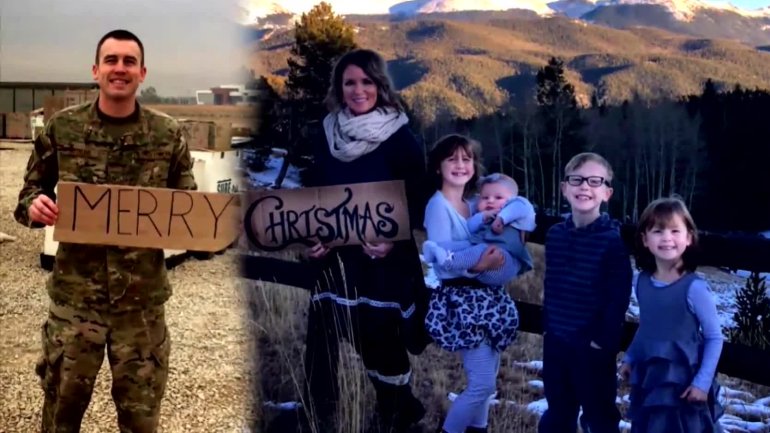 -- Story via CNN Newsource/KKTV