This is an archived article and the information in the article may be outdated. Please look at the time stamp on the story to see when it was last updated.
MOUNT SHASTA, Calif. — Colorado resident Andrea Sansone completed all 15 of California's 14ers in seven days, 11 hours and 22 minutes, breaking Jacqueline Florine's previous record of nine days, 12 hours and 17 minutes.
"I have experienced more pain, suffering and fear in these mountains than I ever had before, and yet at the same time, I feel a great sense of accomplishment for persevering despite several injuries that made me want to quit," Sansone said after finishing the journey on Mount Shasta.

Sansone joined forces with 14er maestro Andrew Hamilton, who holds the current Colorado 14er speed record and Nolans 14 record.
The two worked together unsupported, pushing each other up California's most challenging 14ers, including Starlight, North Palisade and Thunderbolt Peaks.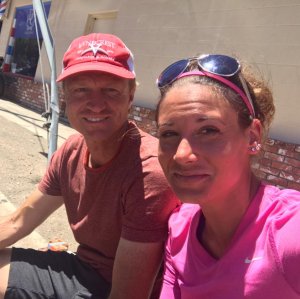 "We recognized that if we efficiently linked these peaks together, the women's record could be in reach," Sansone said.
"We are thankful that we had so many of our friends and family following us and giving their support from afar, and we hope to continue to be an inspiration to the hiking community."
The 15 California 14ers:
Mount Whitney 14,497 feet
Mount Williamson 14,375 feet
White Mountain Peak 14,246 feet
North Palisade 14,242 feet
Starlight Peak 14,220 feet
Mount Shasta 14,162 feet
Mount Sill 14,153 feet
Polemonium Peak 14,100 feet
Mount Russell 14,088 feet
Split Mountain 14,058 feet
Mount Langley 14,026 feet
Mount Tyndall 14,018 feet
Middle Palisade 14,012 feet
Mount Muir 14,012 feet
Thunderbolt Peak 14,003 feet
A complete GPS tracking record for Sansone is available.