This is an archived article and the information in the article may be outdated. Please look at the time stamp on the story to see when it was last updated.
SAN JOSE, Calif. — A medical marijuana dispensary based out of San Jose has created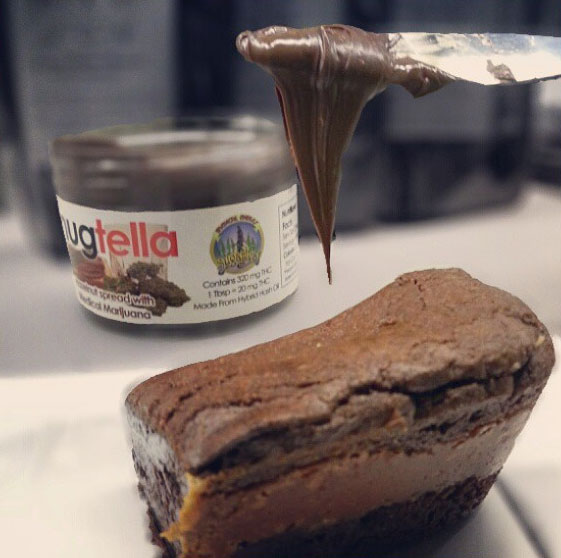 buzz around its newest weed-laden snack resembling the popular chocolate spread Nutella.
Organicares combined hash oil with about 320 milligrams of medical THC with the chocolate hazelnut spread and has labelled it "Nugtella," according to MedicalDaily.com.
The THC-infused spread is yet another addition to the list of edibles that strive to satisfy one's clinical needs and their sweet tooth.
It has not been made clear whether Nutella approves of the creation, but the product's packaging looks strikingly similar to the family friendly chocolate treat.
As of now, Nugtella is only available to those with a medical marijuana card in California.