This is an archived article and the information in the article may be outdated. Please look at the time stamp on the story to see when it was last updated.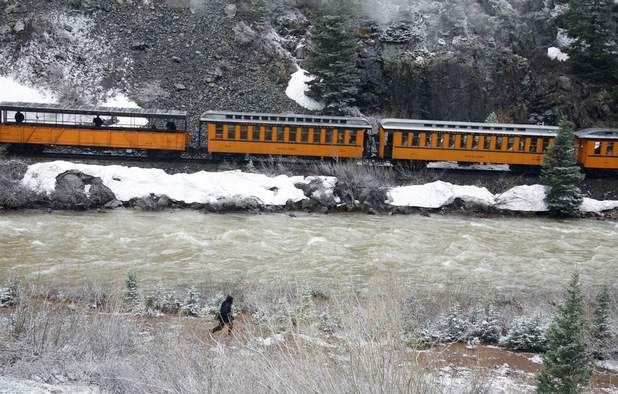 SILVERTON, Colo. -– A 7-year-old photo allegedly showing "Bigfoot" gallivanting through a field near Silverton, Colo., is gaining new momentum.
The photo was recently resurrected and discussed on the popular sci-fi program, "Paranormal Central," according to the Durango Herald.
The newspaper reports the show's hosts focused one of its March episodes around the photo of the mysterious creature.
The photograph was taken in 2008. It shows a hairy, tall creature running along a river in Silverton near the Durango & Silverton Narrow Gauge Railroad.
Another local newspaper, the Silverton Standard & the Miner, reports a "Hunt for Bigfoot" event was held in the town in 2010.
The paranormal podcast is listened to by tens of thousands of people over the Internet.