This is an archived article and the information in the article may be outdated. Please look at the time stamp on the story to see when it was last updated.
HARPURSVILLE, N.Y. — It was one of the most anticipated "celebrity" births of modern times. Millions of people tuned in to watch the pregnancy, labor and birth of a baby born to the now-famous mother giraffe, April.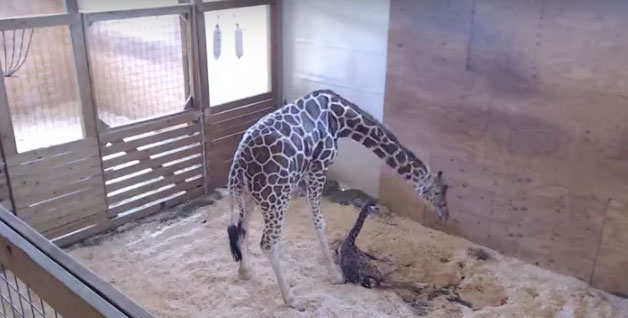 April's activities went viral in spring of 2017 when her pregnancy was streamed by the Animal Adventure Park in Harpursville, New York, where April is kept as a major attraction.
April's day-to-day and night-to-night activities inside a pen at the park were streamed for 65 days while social media lit up with excitement, speculation and even some bets regarding the date of the baby giraffe's birthday.
April's stream received over 232 million live views, which added up to 7.6 billion minutes of live watch-time, according to People.
Finally, social media viewers, April and the staff at the park welcomed a male baby giraffe.
It was just seven months ago that April gave birth to Taijiri. Patch said that April's son is almost 10 feet tall and that April is an "amazing mother."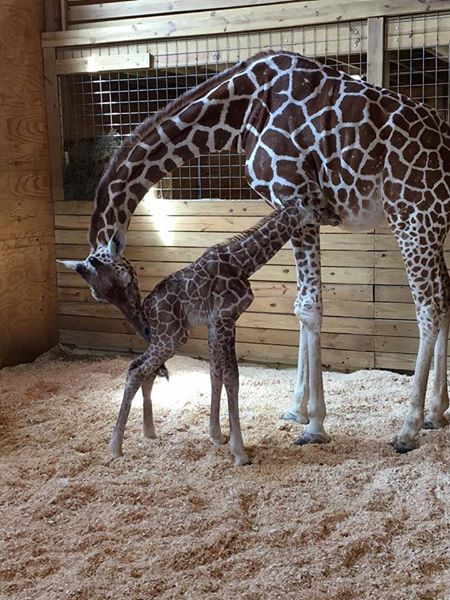 Jordan Patch, owner of the animal park, was coy when addressing rumors of the possible pregnancy, telling Good Morning America, "I cannot confirm nor deny the possibility of another pregnancy."
April's pregnancy and the unexpected public fascination was a financial boon for the park as a GoFundMe account set up by the park raised more than $150,000 for the care of the attraction's giraffes.
"April the Giraffe" branded merchandise was also sold by the park though it is unclear how much of a profit the park made.
The park sold $20 "Hello Baby" tote bags, $16 "April's View Crew" T-shirts and a $50 three-pack of giraffe prints.
Patch did say, following the birth, that he was betting on welcoming twice as many visitors to the park as the previous year. Guests pay between $11 and $13 to see the giraffe family along with the park's 200 other animals.
The park also employed a $5 charge to receive giraffe birth news text alerts and charged fans $1 to vote for a baby name.
As for whether he anticipates April's possible pregnancy whipping up similar hype across the internet, Patch could only speculate, saying, "Are we ready for another giraffe cam, world? You tell me."