This is an archived article and the information in the article may be outdated. Please look at the time stamp on the story to see when it was last updated.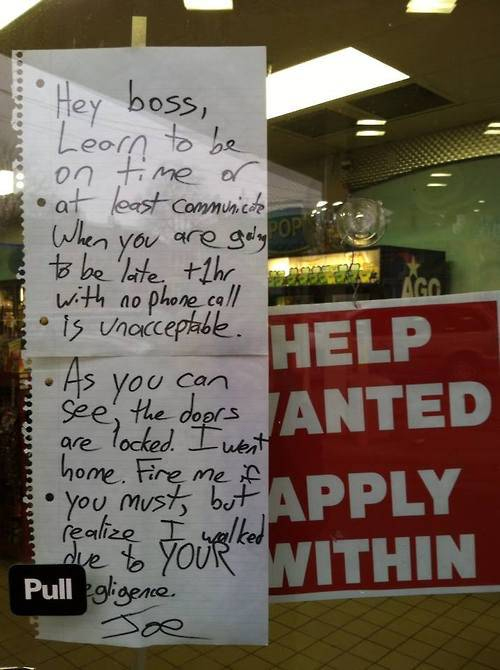 GRAND RAPIDS, Mich. — An employee at a BP gas station in Grand Rapids, Mich. left an angry note for his boss in public view for all of the convenience store's customers to see.
Now the whole world's hearing about it.
"As you can see, the doors are locked. I went home," the note read. "Fire me if you must, but realize I walked due to YOUR negligence."
A photo of the note was posted on Imgur (WARNING: explicit language) this week and went viral soon after.
WXMI-TV reached out to the store's manager, who declined to go on camera, but admitted she was running late because she didn't hear her alarm clock.
She also said the employee who left the note, so far identified only as "Joe," didn't call her or any other employees prior to locking up the store.