This is an archived article and the information in the article may be outdated. Please look at the time stamp on the story to see when it was last updated.
FORT COLLINS, Colo. — An SUV got stuck on some railroad tracks in Fort Collins Tuesday morning and a train couldn't stop in time to avoid hitting it.
The driver of the 2004 Jeep Grand Cherokee drifted off the left side of the road on Mason Street near LaPorte Avenue just before 6 a.m.
"The SUV went over the curb line and ended up on the railroad tracks in the center median," according to a statement posted on the City of Fort Collins website.
The driver, 65-year-old Sabra Luscher, tried to drive off the tracks but the SUV was stuck.
A Burlington Northern Sante Fe (BNSF) train was traveling north on the railroad tracks at a low speed and the engineer initiated an emergency stop.
As the train slid to a stop, it collided with the SUV and pushed it backward approximately 100 feet.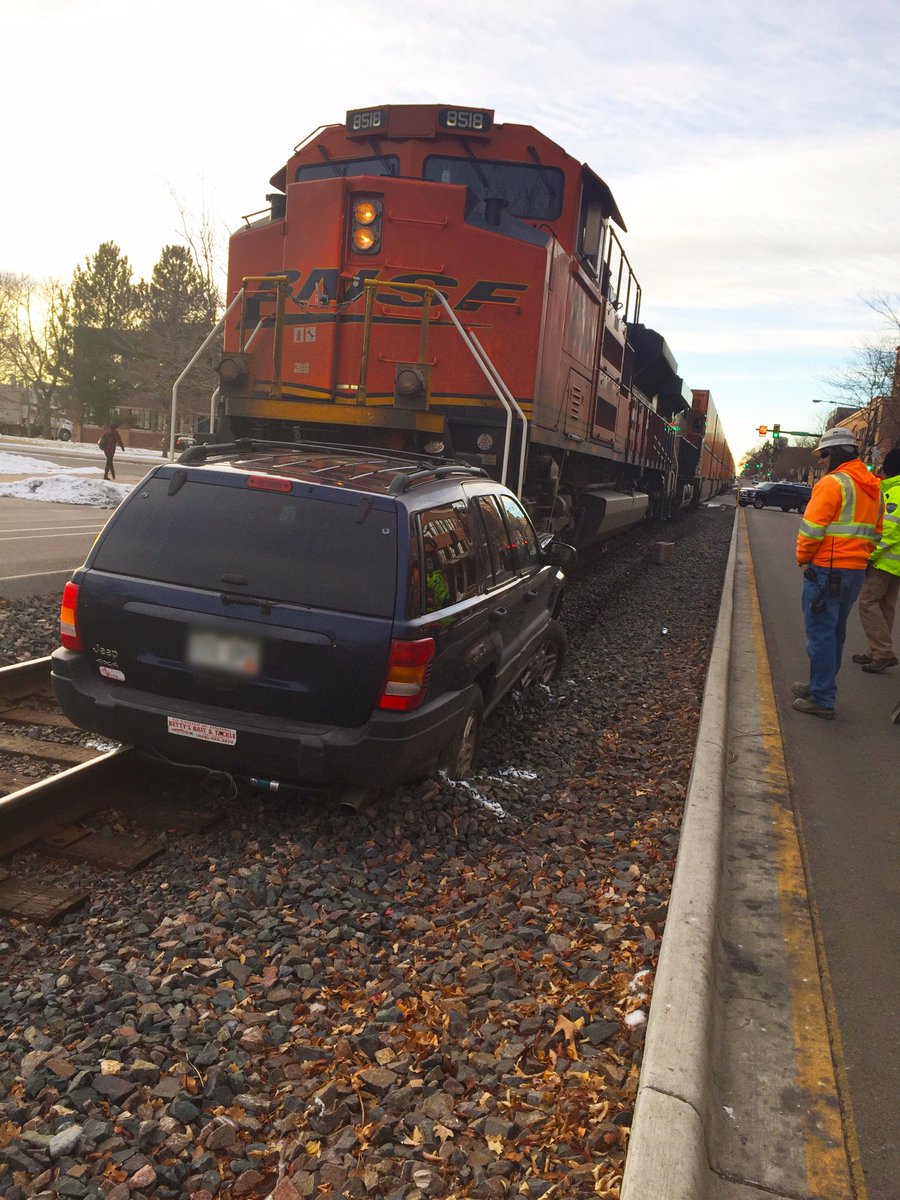 The driver of the Jeep was not hurt but was cited for careless driving. Police do not believe alcohol, drugs or speed contributed to the collision.
The BNSF train was approximately 1.5 miles long and closed cross streets between University Avenue and Maple Street for about four hours.