This is an archived article and the information in the article may be outdated. Please look at the time stamp on the story to see when it was last updated.
DENVER -- Brighton Boulevard construction has been a constant mess for several years now, with more detours and closures to come. That's created a secondary traffic nightmare at a train crossing for folks living and working in North Denver and Commerce City.
The street-level rail crossing, which slants across York Street, connects a series of neighborhoods and light industrial businesses to a major I-70 on-ramp and access to downtown Denver.
FOX31 Problem Solvers discovered a rail switching yard near this intersection, at times, creates a lot of back and forth train movements which don't clear the street during the chaining and unchaining process.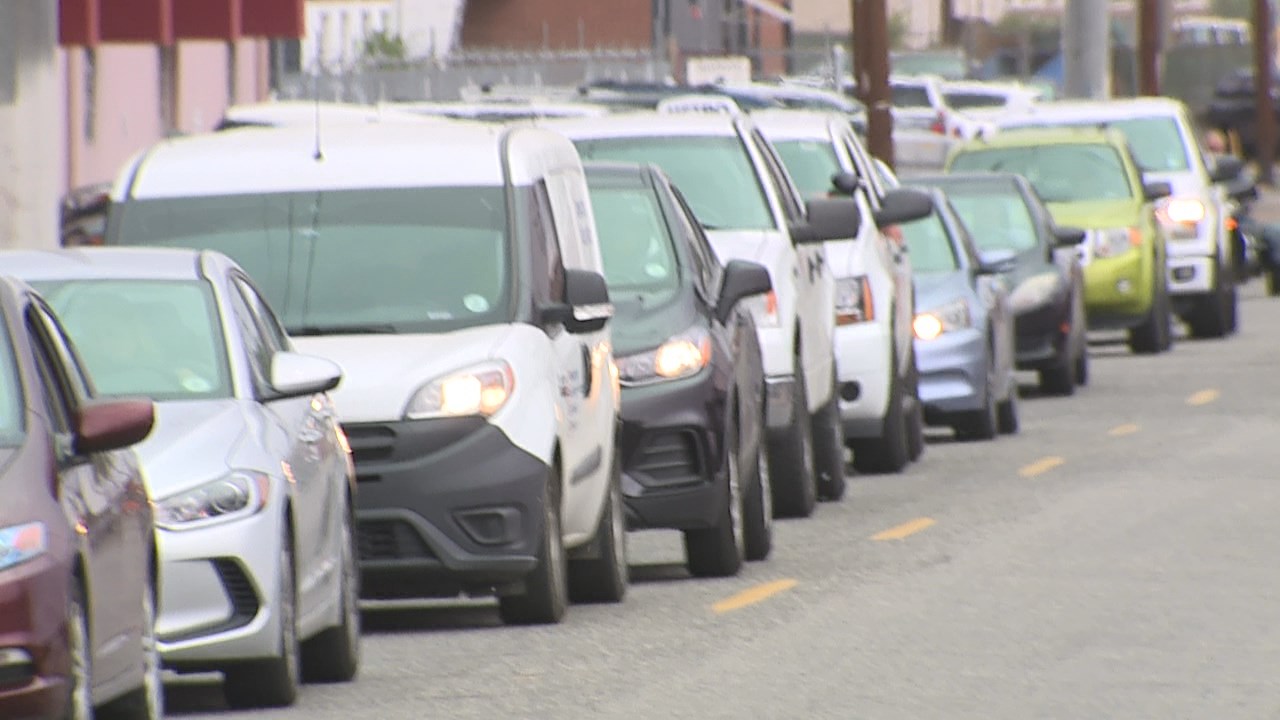 Residents like Junior Campas told us, "It will stay here, sit here, anytime between fifteen minutes to an hour, hour and a half."
Campas, who has lived along York for a decade, said he's about had enough of the standing traffic, resulting smelly emissions, and personal delays caused by trains blocking the street multiple times a day.
"What can I do? he asked FOX31. "I was getting mad. My blood pressure was going up. I needed to get to the doctor to find out what had happened to my sister. I couldn't get across because that train held me here about at least an hour. I was timing it, man!"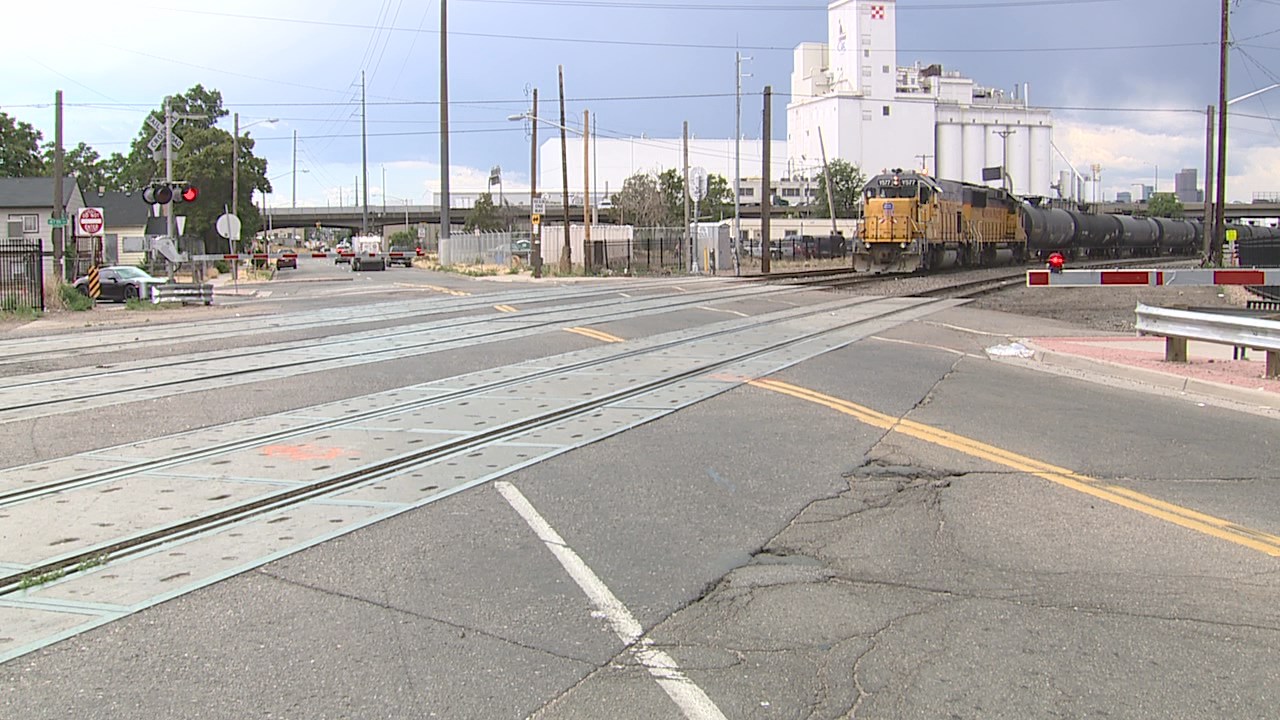 Area business owners tell FOX31, because the City of Denver has been detouring extra traffic down York while closing part of Brighton Boulevard for bridge and street repair, that's added to the train-caused traffic jams.
"It's impacted us because we make money by the hour not by sitting parked somewhere," said Brad Gasser of Valley Equipment Leasing, a trucking company in Commerce City.
Gasser is frustrated his contract truckers are stuck waiting for up to an hour trying to get  on to I-70. He said he's seen the backup go a mile long.
"The problem is, they get pinned in with cars behind them," said Gasser. "They can't revert and go around. Once they are there, they are committed and that's on either side of the tracks."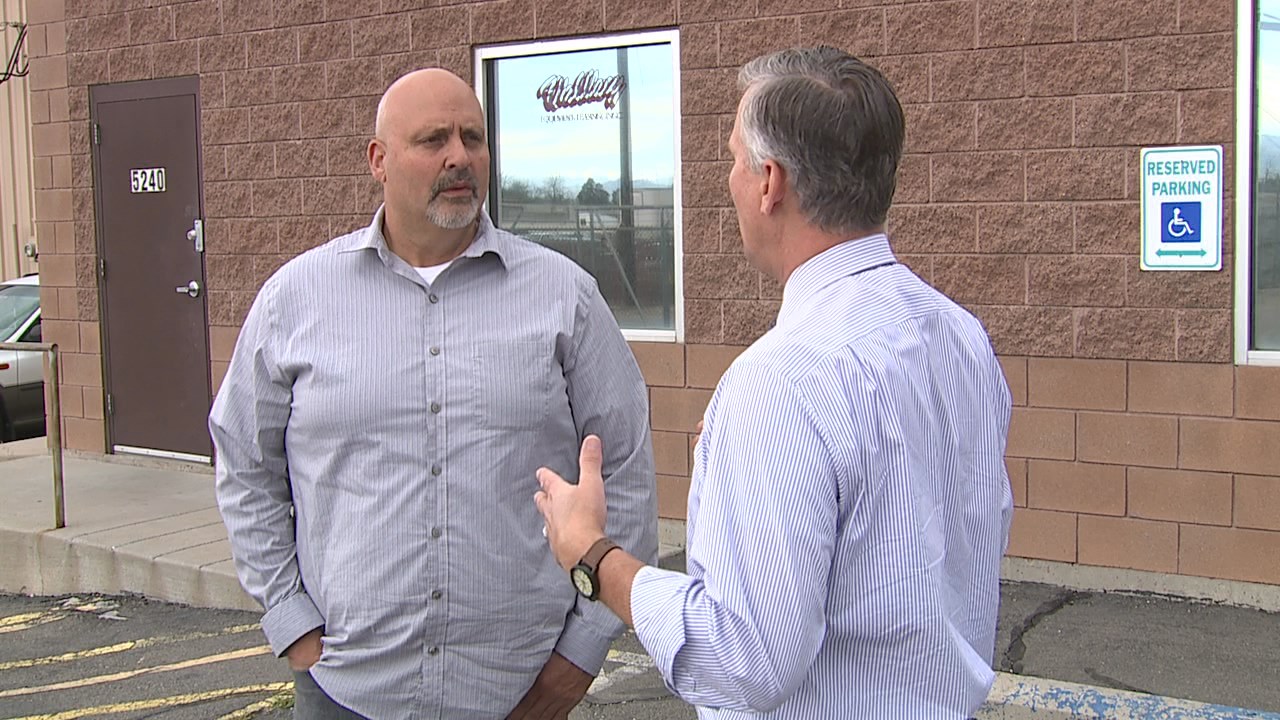 Even if they could turn around, numerous signs in the area warn truckers to avoid side-streets or face fines.
"There's never a set time, said Gasser. "If we knew a set time, we could tell the drivers: don't go this way at 4 o'clock, but you never know!"
FOX31 Problem Solvers checked and trains can block streets as long as they need to. In some states, like Minnesota and Washington, laws force trains to move out of the way within ten minutes. Not in Colorado.
The Department of Transportation reports trains have the legal right of way. At this time, there are no plans to make a law to limit the amount of time they can block traffic.
Friday, the FOX31 Problem Solvers contacted Denver Public Works to determine if that agency has received complaints about trains blocking traffic in that area, and others – and if the City could do anything to curtail the reported excessive delays to traffic. We will update this article if and when we hear back.