This is an archived article and the information in the article may be outdated. Please look at the time stamp on the story to see when it was last updated.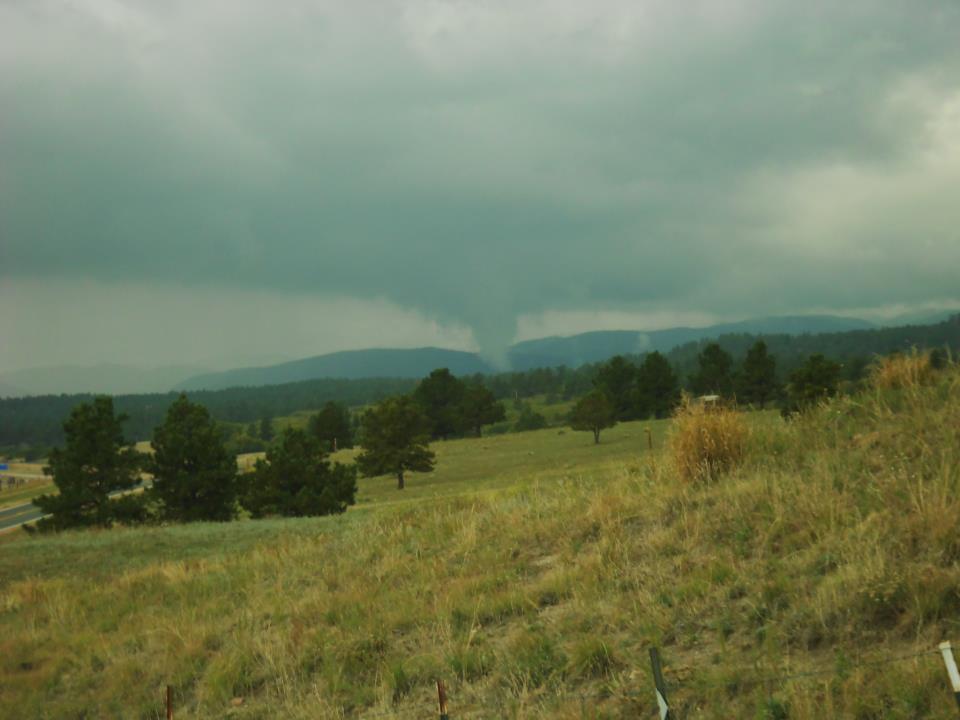 DOUGLAS COUNTY, Colo. -- The National Weather Service issued and then cancelled a tornado warning in remote portions of Douglas and Elbert counties Thursday afternoon.
According to the Douglas County Sheriff's office, there were reports of tornado touchdowns at Hwy 83 and West of Greenland Road, but there were no injuries to report nor damages, either.
The National Weather Service reported trained spotters and citizens saw multiple funnel clouds in the southern Douglas County and northwestern Elbert County regions. One funnel was spotted in the Greenland area near Cherry Valley Elementary School and another was spotted nearly touching the ground east of Larkspur, which is 23 miles north of Colorado Springs.
The actual tornado warnings lasted about 40 minutes, after being issued at 1:20 p.m. and cancelled at 2 p.m.