This is an archived article and the information in the article may be outdated. Please look at the time stamp on the story to see when it was last updated.
DENVER -- Someone has slashed the tires of more than 38 vehicles outside a Stapleton apartment complex in the past month, and the culprit keeps getting away.
The vandalism started happening on New Year's Eve. Residents of the Northfield Apartments said they walked outside the next morning and found an entire row of cars with flattened tires.
"It was just boom, boom, boom, boom," one resident said.
Most residents got their tires repaired and assumed that was the end of it, only to walk outside a couple of weeks later and find the same thing.
"Now it's like every morning something one or some of us wake up to. It's just something we wake up to. We don't know who it is," said Greg Lenora, a tenant.
"Basically you just see everyone outside on their hands and knees looking at their cars, looking for spares, looking for their owners manuals."
Residents say the crime does not to appear to be random. Typically, the same tires are slashed on every vehicle. Or there's a pattern.
"You could see it. It was front tire, rear tire, front tire, rear tire, you know," Brandy Kreebs said.
Kreebs has had her tires slashed two times.
"Since my tires are very expensive on my Jeep Wrangler, you can't just do one tire, you have to have them all changed out, and I had just bought tires. It cost me $700 to replace them the first time," she said.
Mary Jane Carr has also been targeted twice.
"I can't afford this every week. It takes half a day to figure out the logistics of getting my tires changed," she said.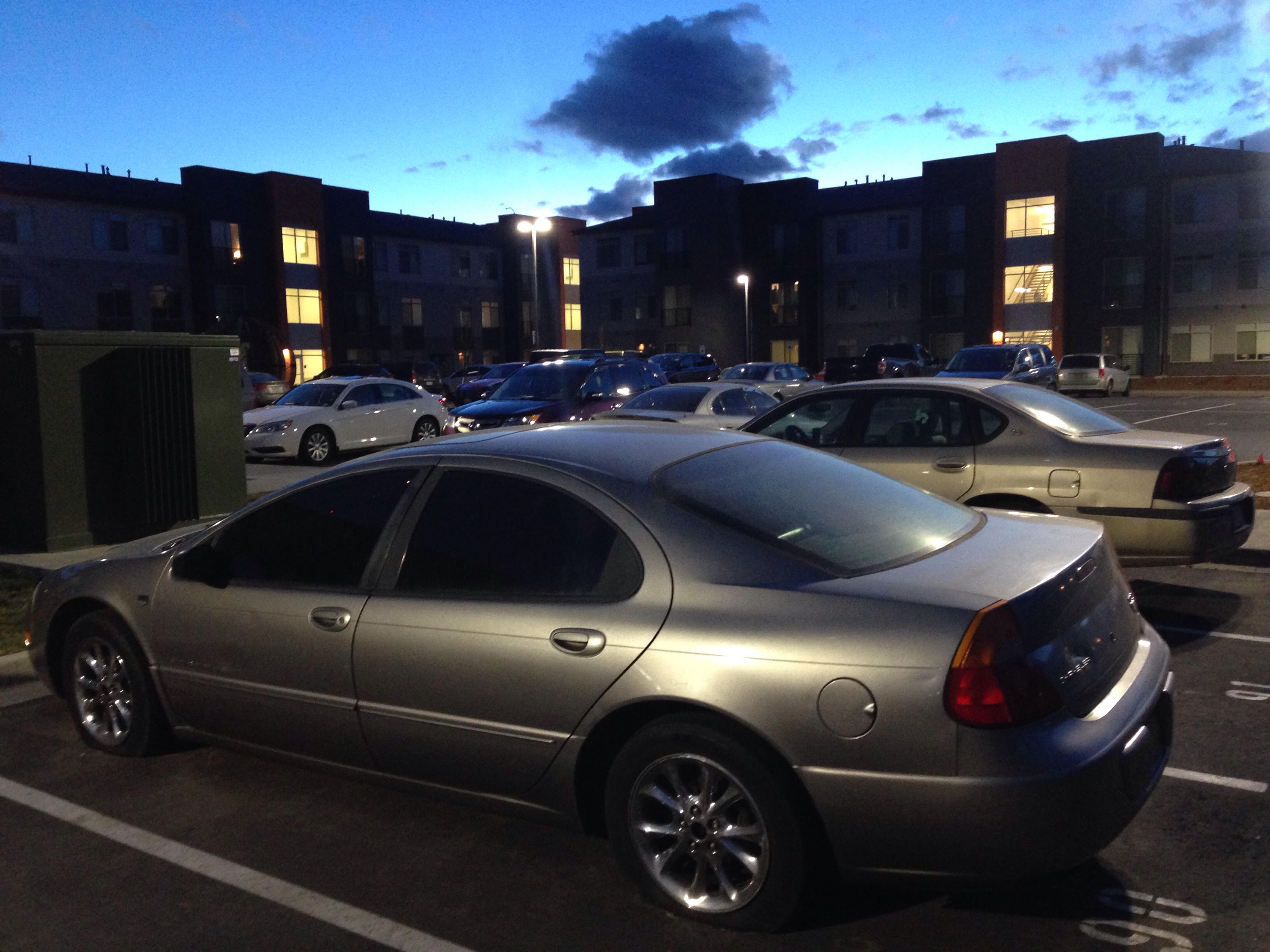 The Denver Police Department doesn't know who's targeting the low-income housing complex, but residents have theories about why it's happening.
"I think it's gang-related. I think it's just initiation stuff. It was just too not random to be some little punk doing something," Krebbs said.
That's a theory police can't confirm, but no matter the motive, tenants say they want it to stop. They're hoping police will make an arrest or the tire slasher will finally tire out.
Police are routinely patrolling the complex, hoping to catch the criminal. They're also offering a $2,000 reward for information that helps catch the person.
The apartment complex has also installed some security cameras with the hopes of catching the vandal.