This is an archived article and the information in the article may be outdated. Please look at the time stamp on the story to see when it was last updated.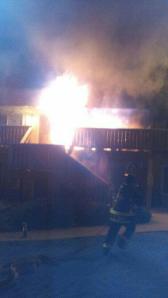 AURORA, Colo. — A fire damaged an Aurora apartment early Wednesday morning, displacing three families, the Aurora Fire Department said.
The fire broke out about 2 a.m. at 170 S. Sable Blvd. It was contained to one unit and there were no injuries.
Arson investigators are on the scene to try to determine the cause of the fire.
[googlemaps https://maps.google.com/maps?f=q&source=s_q&hl=en&geocode=&q=170+South+Sable+Boulevard,+Aurora,+CO&aq=0&oq=170+S.+Sable+aur&sll=39.764339,-104.855112&sspn=0.48928,1.056747&ie=UTF8&hq=&hnear=170+S+Sable+Blvd,+Aurora,+Colorado+80012&ll=39.713464,-104.819346&spn=0.061209,0.132093&t=m&z=14&output=embed&w=725&h=575]