This is an archived article and the information in the article may be outdated. Please look at the time stamp on the story to see when it was last updated.
DENVER — Three suspects have been arrested as of Thursday in connection with an attempted robbery and shooting outside a restaurant last month, the Denver Police Department said.
The incident took place April 21 outside of Benihana's in the 3200 block of South Tamarac Drive.
Witnesses said an SUV slammed into two parked cars in the the parking lot outside Benihana's near East Hampden Avenue and South Tamarac Drive. It led to a fight and ultimately gunfire.
The victim, an adult male, suffered multiple gunshot wounds and survived.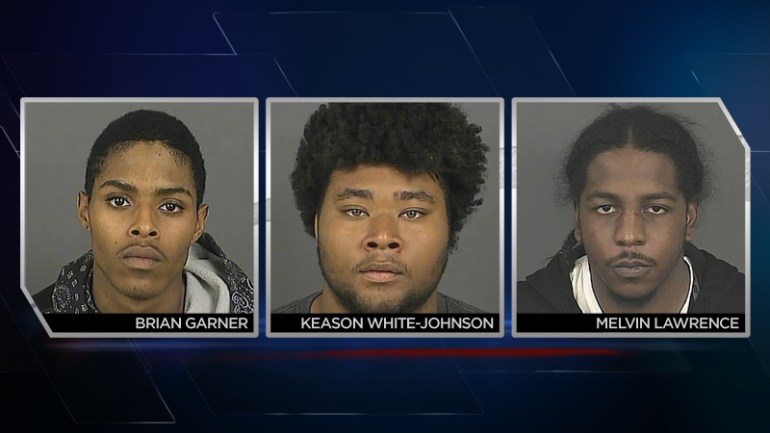 Police said they arrested two suspects on Wednesday, with the assistance of the Douglas County Sheriff's Office, in the 4900 block of Tarcoola Lane in Highlands Ranch: 18-year-old Keason White-Johnson and 19-year-old Brian Garner. The third suspect, 23-year-old Melvin Lawrence was arrested on Monday in Denver.
All three suspects are being held for investigation of attempted first-degree murder, first-degree assault and attempted aggravated robbery.
The Denver District Attorney's Office will determine final charges.