This is an archived article and the information in the article may be outdated. Please look at the time stamp on the story to see when it was last updated.
JEFFERSON COUNTY, Colo. — An Uber driver was arrested on Sunday and is accused of kidnapping and forcibly kissing a 15-year-old female passenger in Golden on Saturday, the Jefferson County Sheriff's Office said. Now, the victim and her mother are speaking out.
According to deputies, just after 10 p.m. on Saturday, Uber driver Ahmed Muse picked up the teen at her job in the 100 block of North Rubey Drive in Golden using UberPOOL to go to her home 10 miles away.
Brianna Allen lives just 15 minutes away from work at the Cast Iron Tavern, but says the whole trip took an hour and a half. Allen and her mother, Shamara Ludwig, spoke exclusively with FOX31's Alex Rose about the frightening ride.
"We're on the way to my house at first, and then the Uber driver had turned around," said Allen. "When I looked on the phone, I noticed that it actually wasn't on the Uber app, it was on Google Maps," she added.
Authorities said that the girl had to sit in the front seat because there was another POOL passenger in the backseat. Despite the girl's home being first along the route, Muse bypassed her home saying that the app wasn't functioning and that he had to drop off other passengers first, according to deputies.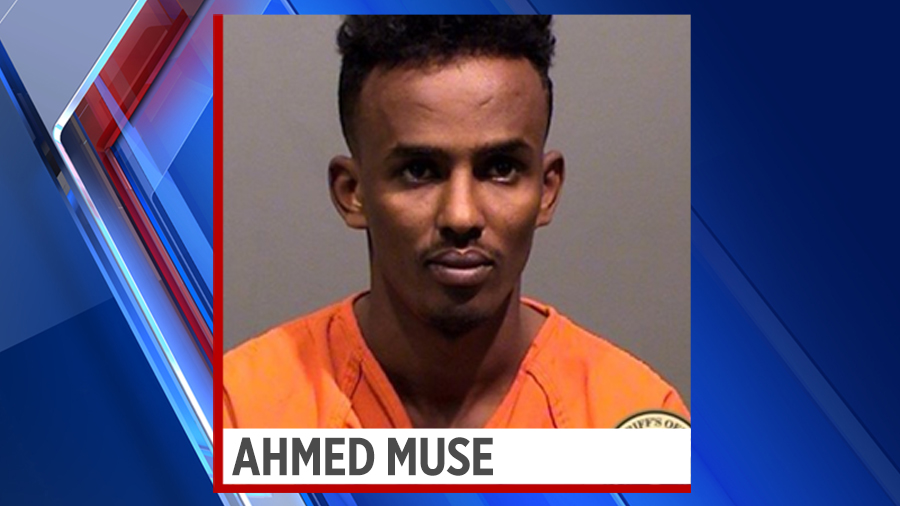 Knowing that she was a few blocks from home, she offered the driver $10 so she could walk home so she didn't have to travel to Interstate 76 and Pecos, the destination for another passenger just to return to Golden, according to law enforcement.
When the driver finally drove Allen back home, the teenager said the driver forced himself on her.
"He locked the doors, turned off all the interior lights and kissed me on the cheek twice. And so I tried pushing him away, and he grabbed the back of my neck and kissed me on the lips," she recalls. "I saw the unlock button, I clicked it, and I got out of the car."
Muse was identified through the Uber app and arrested on Sunday. He faces charges of second-degree kidnapping, false imprisonment, and harassment.
Other passengers in the vehicle corroborated the teen's version of events.
Both Allen and her mother say the event has them both shaken.
"I wish I had never got in the car. I don't trust Uber or Lyft. I don't want to get in one ever again, because that's a complete stranger," Allen pointed out. "I feel uncomfortable, and I always feel like I have to be cautious of my surroundings and in my own neighborhood. I know that they get you from here to there, but it's just not safe," she said.
Allen's mother, Shamara Ludwig, agreed with her daughter's concern, saying, "It just opened my eyes to my daughter's safety. If that means myself or my husband taking them from point A to point B to make sure they get there safely, then that's what I'll have to do."
The investigation is ongoing.
You can watch Alex Rose's interview with the victim and her mother tonight on FOX31 News at 9 and 10.