This is an archived article and the information in the article may be outdated. Please look at the time stamp on the story to see when it was last updated.
AURORA, Colo. — A 17-year-old boy who took a family member's car ended up crashing it into a King Soopers store in Aurora, police said Wednesday.
Two Aurora police officers spotted a black Lexus near East Colfax Avenue and Moline Street at about 3 a.m.
The driver blew through a traffic light on Moline, but the officers did not chase the vehicle, according to the Aurora Police Department.
A short time later, police got call reporting a car had crashed into the King Soopers at 655 Peoria St. near East Sixth Avenue and Del Mar Circle.
The Lexus was wedged partway through a cinder block wall, a couple feet above the ground.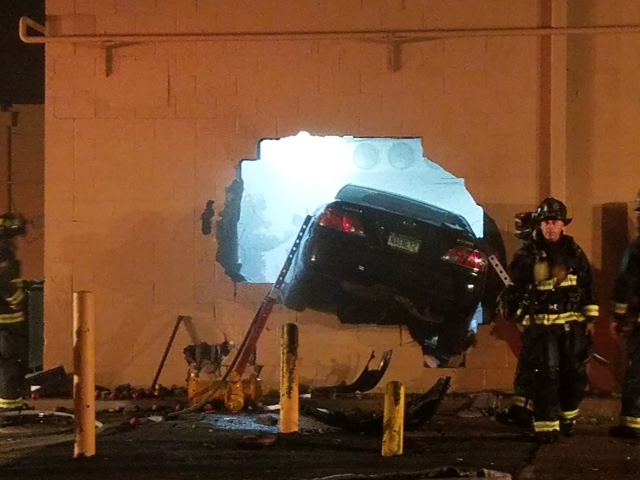 Police said the driver turned onto Del Mar Parkway, didn't stop, hit a curb, went airborne and crashed into the backside of the grocery store.
The Lexus crashed into a food storage area. No one was in the area at the time.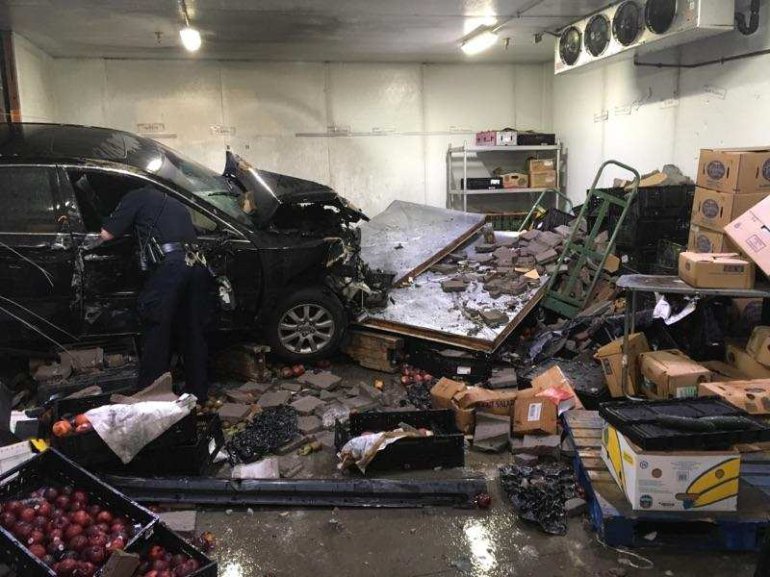 The driver ran after the crash but was caught six blocks away, police said. He had some bumps and bruises but no serious injuries.
Police are investigating whether he had been drinking before the crash. The vehicle belongs to either his parents or grandparents, police said.