This is an archived article and the information in the article may be outdated. Please look at the time stamp on the story to see when it was last updated.
PARKER, Colo. — The girl who was hit when a vehicle crashed into a store in Parker last month died Friday, family said in an announcement on Facebook.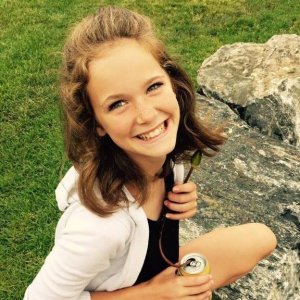 Rylie Guentensberger, 12, was hit April 29 when the car drove into the RNK Running and Walking store at 13019 S. Parker Road.
"Today is a day of tears. … Today is a day of memories. … Today is a day of celebrating a special life. … Today, our sweet Rylie passed away," her family's post said.
"We always knew she was special, but this last month has shown us just how many lives she's touched. She has made us all stronger, love more fully, and smile more often."
Officials said a vehicle traveled front to back through the store.
Store owner Jim Browning said the vehicle sped into the parking lot, jumped a median, hit the store manager's vehicle, jumped another median and then ran through the store.
Seven people were injured in the crash. The Parker Police Department said the driver experienced a medical condition that caused the crash.
The investigation is still open and it has not been determined if there will be any charges filed.
Guentensberger's mother was in the store at the time of the crash. She said the family is "grateful for the outpouring of love and offers of support from the public."