This is an archived article and the information in the article may be outdated. Please look at the time stamp on the story to see when it was last updated.
Samsung is betting on improvements instead of revamps with the new Samsung Galaxy S9 and S9+.  In fact a quick glance might leave you thinking the S9 is an S8.  Is it worth an upgrade?  I took the S9 on Verizon Wireless and S9+ on AT&T Wireless for a test over the past week.
It looks the same as the S8?
The only significant external difference with the new S9 from the previous Galaxy is that Samsung moved the fingerprint scanner on the back of the phone from next to the camera to below the camera.  This makes sense, it's now easier to reach.  They also added a second speaker so you get stereo  sound when the phone is in landscape mode.  Otherwise, it has the same look and feel of the S8.  It's hard to say this was a bad decision.  The S8 is an awesome phone.  Apple typically only makes major design changes every other year so why should Samsung?  Personally I'm OK with it.  The S8 is an awesome design and there's no reason to fix what isn't broken especially when most people are on a 2 year upgrade cycle anyhow.
So, What's been upgraded?
Let's talk about what hardware IS different.  The processor is faster.  It's the newest Snapdragon which keeps  this thing zipping along.  We've reached a point where, in many cases, the processors are faster than what we actually need.  The good news is, this thing is fast enough for any user.  It's also more battery efficient than previous processors so it should drain the battery a little less.
The Camera is the king
The biggest upgrade is the camera on the S9.  Samsung added an actual aperture to the camera.  Most smartphone cameras have a locked aperture.  This is the amount of light that the camera allows into the actual sensor.  An physical aperture can allow more light in for dark settings and less light in for bright settings.  For most users this change will be automatic so you won't notice it (except for the slight click you might here when it switches.)  What this means for you is that you should be able to take better pictures in dark settings.  You should get less blur when you take a pic of the kids at a dimly lit room.  In my testing it certainly does a good job in dark settings.  I took some good pics but it's not perfect.  Blur will still be an issue.
The other big camera upgrade is super slo-mo mode!  The S9 can take bursts of 920 frames per second!  Other smartphones have 240 frames per second slow motion mode - so this is nearly 4 times slower.  It's nothing something most of us will use often but it sure is a lot of fun to play with.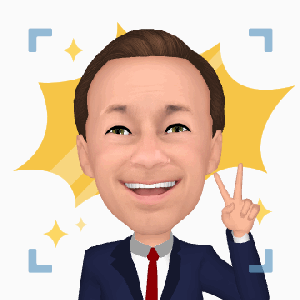 AR Emoji Fun
In an effort to take on Apple Samsung is having fun with face tracking and emojis.  AR Emoji is a fun feature that lets you use your face to control various emoji but you can also create an emoji from your own selfie!  It's not perfect but I think it works pretty well.  What do you think? Does it look like me?
Features Galore
I always tell people that the one thing I really like about the Samsung phones is that they basically have every feature you could cram into a phone.  I can't break down each one individually but the things I love about the S9 and S9+ include the awesome, bright, wrap-around screen, wireless charging, Samsung Pay, iris scanning and... wait for it... a headphone jack! Hallelujah!
Network Speeds
I tested the S9 on Verizon Wireless and T-Mobile while the S9+ was on AT&T Wireless.  The beauty of a processor this fast is that there is nothing to slow down or bottleneck the wireless network.  I got blazing fast speeds on all 3 networks.  Personally I saw the fastest speeds (inside of our building) on T-Mobile.  With that said, all networks can  reach 100Mbps download speeds  or faster in the right scenario.  The networks are awesome these days.  I always recommend testing a network at YOUR work and YOUR home before signing up.
Time for an upgrade?
Let me get this out of the way.  If you have an Samsung Galaxy S8, I would wait.  Yes, this phone is faster and has a better camera but otherwise I just don't see a reason to upgrade.  Wait for the S10.  It will likely be a bigger step forward and worth your upgrade dollars.
That's not to say this phone isn't awesome.  It is!  If you use any other Android phone, the S9 or S9+ is worth the upgrade.  It's easily my favorite Android phone that your money can buy right now.  It's slim, the screen is sleek and it's packed with nearly every feature you could ask for.
That wireless charger I showed is the Belkin BoostUP Wireless Charging  Pad.  I found it on-sale for $55 on Amazon.