This is an archived article and the information in the article may be outdated. Please look at the time stamp on the story to see when it was last updated.
CASTLE ROCK, Colo. -- Students at Castle View High School spent their Saturday helping fellow members of their community protect against hackers.
The new group, Operation Cyber Blanket,  is offering free guidance securing everyday electronic devices.
"We do this so the everyday person's cyber-hygiene is up to par with the modern world. So that they are not downloading malware, or not falling for phishing attacks," said Garrett Sneed, a senior at Castle View.
Sneed plans to attend the University of Maryland for cybersecurity and computer science.
"We want people walking away from an appointment with Operation Cyber Blanket feeling they are well secured," Sneed said.
The campaign launched in response to a need the school's cybersecurity club says they observed.
The everyday person is not doing enough to secure phones, laptops and tablets.
The club partnered with industry professionals and spent most of the school year creating easy-to-follow manuals and protocols anyone can use to improve security on electronics.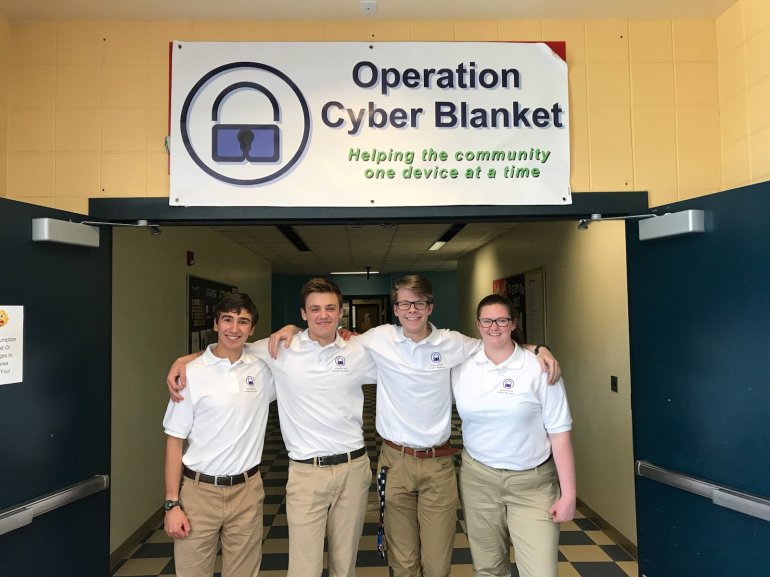 Mattysen Short, a sophomore at Castle View, hopes to work in the cybersecurity industry in the future. For now, she's passionate about helping others find ways to secure their devices.
"People should know what they are putting on their phones, laptops," Short said.
She said during a session with OCB, a person can expect learns the ins and outs of their devices while eliminating cyber-vulnerabilities.
"Things as simple as turning off location services and seeing which apps can track what you are doing. Looking at what access apps and websites on your devices have to your information. Having a better understanding of how their device works in general is a very big thing," Short said.
OCB hopes to expand its services and become a go-to group to improve security and step in for those who feel their device might have been compromised.
"They don't think about it too much. We do the thinking for them. There is nothing else like this out there. This is free security," Sneed said.