This is an archived article and the information in the article may be outdated. Please look at the time stamp on the story to see when it was last updated.
The newest smartphone from Motorola is supposed to be shatterproof!  It's called the Motorola Droid Turbo 2 on Verizon.  The company even offers a 4 year warranty if the screen does, in fact, shatter.  It's not in my tech guy DNA to drop a phone but I'm up for the challenge!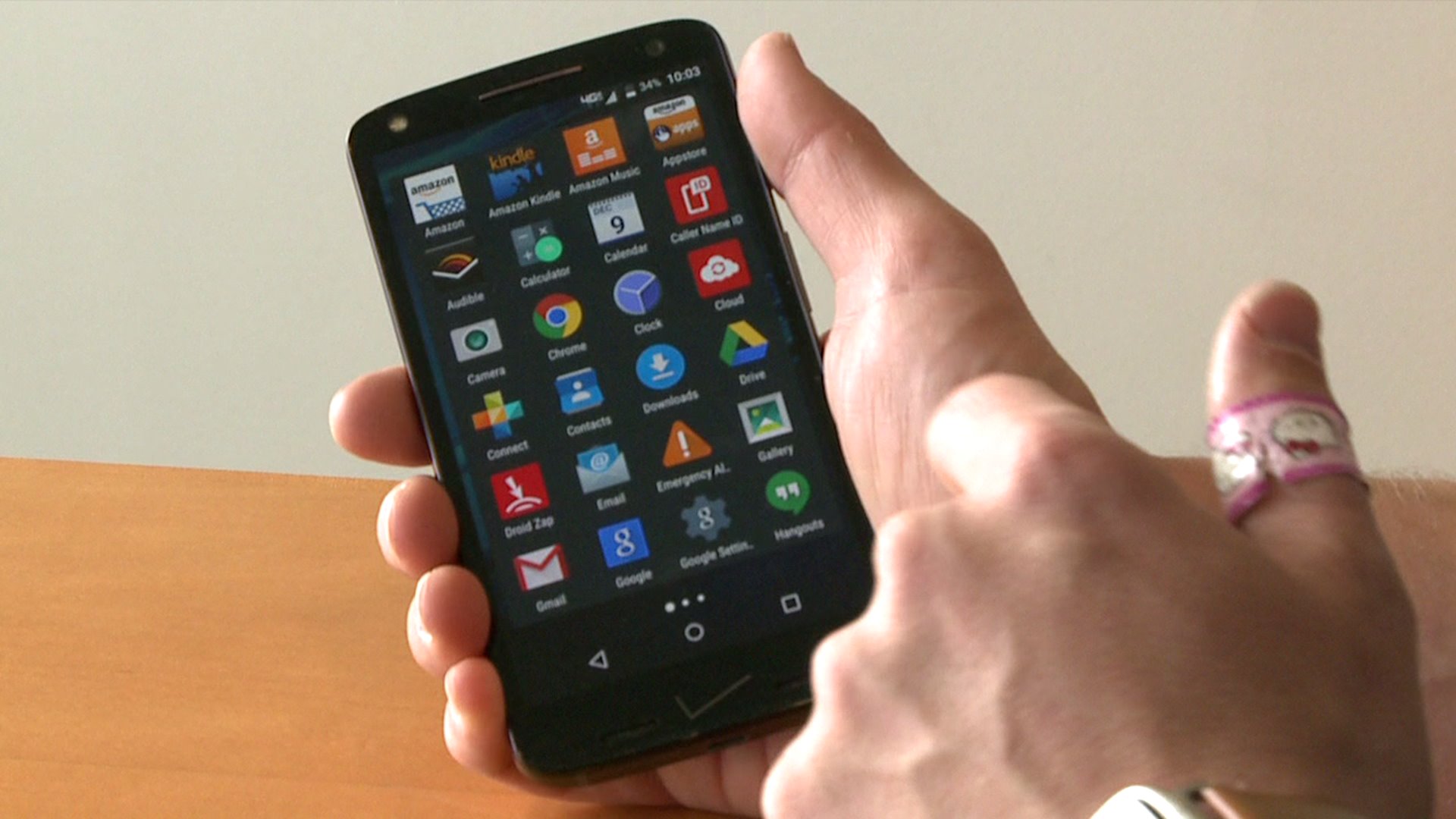 First and foremost the Turbo 2 is a great phone.  It has a beautiful 5.4″ HD screen, a super fast Snapdragon 810 processor, a 21 Megapixel camera and a battery that can last for 48 hours!  On top of that massive battery it also supports Turbo charging (which is amazing, BTW) and wireless charging (Qi and PMA.)
Ok, that's all good and plenty but what about the shatterproof claim?  I took the Droid Turbo 2 into our Fox31 stairwell with a black tile floor.  I dropped it over and over again.  It feel on the corner, flat on the face and the other way around.  I dropped it from about 4 or 5 feet.  Nothing!  Not even a scratch.  This is insane!  I wouldn't recommend dropping it on purpose but it's good to know you don't have much to worry about.
On top of this if you do figure out a way to crack or shatter the screen, Motorola has your back.  They offer a 4 year warranty to back up their bold claim.
I love this phone.  It's not too big, it's not too small.  It's packed with power, a great camera and one of the best batteries you'll find.  The shatterproof protection is icing on the cake.  I didn't even get into the fact that Motorola lets you customize it with your specific colors and textures before they ship it.  If you're on Verizon and you prefer Android, I think this is the phone to get right now.
The Verizon Droid Turbo 2 is available right now on Verizon for $21.83/mo for 2 years or $624.