This is an archived article and the information in the article may be outdated. Please look at the time stamp on the story to see when it was last updated.
Smart watches were supposed to be the big tech of 2016.  They came and they didn't exactly take off.  The Apple Watch didn't even make the splash many expected it to.  Problem is, they're not perfect.  They're getting better but they're still not what many of us expect them to be.  LG hopes its' newest watch gets closer to the smart watch goal.  I checked out the new LG Watch Style.
Hardware
The hardware is the start of the LG Watch Style.  At first glance, I think most people wouldn't even notice that the LG Watch Style is a smart watch.  It's not a giant, bulky, geeky-looking watch.  It looks like a classic watch.  LG offers it up in 3 colors, I tested the silver model (it also comes in rose gold and titanium).  The 360x360 resolution screen is round.  The OLED screen looks great.  It's crisp, color and the colors pop.
What looks like a classic dial on the side of the watch is actually an awesome control for the watch.  Spin it to navigate through options and push it in to make a selection.  It's the perfect way to interact with a smart watch.  Sure, the screen is a touch screen but sometimes I just need a quick button to push to dismiss or select an option.  LG did a great job with this control.
Wi-fi and bluetooth are built-in.  It also has a gyroscope, an accelerometer and a ligth sensor... as you would expect.  These sensors are used to track your activity but you will notice that the LG Watch Style does NOT have a heart rate sensor.  I suppose at some point they have to leave out certain hardware to keep the size down.  It's too bad if you plan to use the Watch Style to track your activity.  Fortunately LG offers a "Sport" version that looks different and adds the heart rate sensor.
The 240mAh battery is good enough.  This is easily my biggest pain point of almost every smart watch on the market today.  The Pebble watch (RIP Pebble) lasts for more than 1-2 days without a recharge.  I know it will get battery as technology improves but I just don't love the idea of recharging my watch daily.  I will say that I love the included wireless charger.  It's about as elegant as charging a watch can get.  Nonetheless, I would also love to see a battery that gives me 3 solid days on one charge.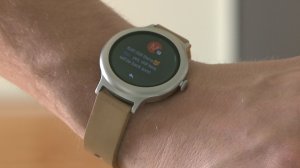 Software
The LG Watch Style is also one of the first smart watches to run the new Android Wear 2.0.  This is a big improvement from the original version of Android Wear.  It's clear that Google, Apple and others are still learning the best way for users to interact with a smart watch.  Think about it, they've been perfect the smart phone software for a decade.  Smart watches are new territory and I think it's improving fast.  Android Wear 2.0 is a good example of that.
Android Wear 2.0 makes interacting with notifications and other apps pretty easy.  You can swipe text messages away or quickly reply.  You can also use Google Assistant to do quick searches or send quick messages on demand.  It's all pretty easy thanks to Wear 2.0.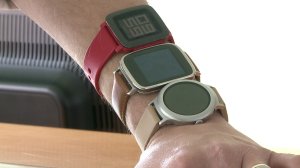 Conclusion
LG Watch Style is easily one of the best-looking Android watches yet.  I like the round screen and the awesome spinner control on the side.  It looks like a real watch and won't grab attention simply because of how obnoxious it looks.  This is a big step forward for smart watch design.  Android Wear 2.0 also helps to elevate the software experience and makes the watch even more usable.
If I could change a few things, I'd love a heart rate sensor and better battery life.  With that said, I also understand that there has to be tradeoffs to design a sleek watch like the Watch Style.
It's easily one of the best Android watches on the market right now especially for anyone who wants a smart watch that doesn't look so... smart.
The LG Watch Style sells for $249 and is available right now.