This is an archived article and the information in the article may be outdated. Please look at the time stamp on the story to see when it was last updated.
DENVER — Pop star Taylor Swift gave explosive testimony in the case of a former Denver radio disc jockey who allegedly groped her at a meet-and-greet at the Pepsi Center four years ago.
Swift confidentially said over and over that former KYGO radio host David Mueller "grabbed my bare" bottom.
"It was a definite grab, a very long grab," Swift said under oath from the witness stand in a downtown Denver federal courtroom. "Long enough for me to be completely sure that it was intentional."
"He had a handful of my (bottom). It happened to me. I know it was him. … It was a devious and sneaky attack," Swift testified.
RELATED: Taylor Swift trial live blog
The lawsuit was brought by Mueller, who was fired two days after the alleged incident.
Mueller has denied the incident, and claims claiming Swift's team called his bosses to complain about the incident and got him fired.
Mueller is seeking millions of dollars in lost compensation. Swift is countersuing for assault and battery.
Courtroom sketches showed a sharp contrast between Swift and Mueller. Swift appeared strong and determined on the stand, while Mueller was withdrawn.
"It was a very shocking thing," Swift testified. "That's never happened to me before. He grabbed my bare (bottom) underneath my skirt."
Swift said after the incident happened, "it was like a light switched off my personality."
"My eyes were to the floor. I couldn't make eye contact with either one of them," Swift said, referring to Mueller and his then-girlfriend Shannon Melcher.
Swift also testified that it appeared Mueller and Melcher "had a few cocktails" before the encounter.
Under cross=examination, Swift was asked why her bodyguard didn't react.
"It was horrifying, shocking and we had never experienced it before," she said.
Swift also testified that she found out about Mueller's firing through her management team.
"I'm not going to allow you or your client to make it seem like this is in any way my fault — because it isn't," Swift said.
Mueller has said the photo, which was leaked to TMZ, captured him in movement. He said he only touched Swift's ribs and hands.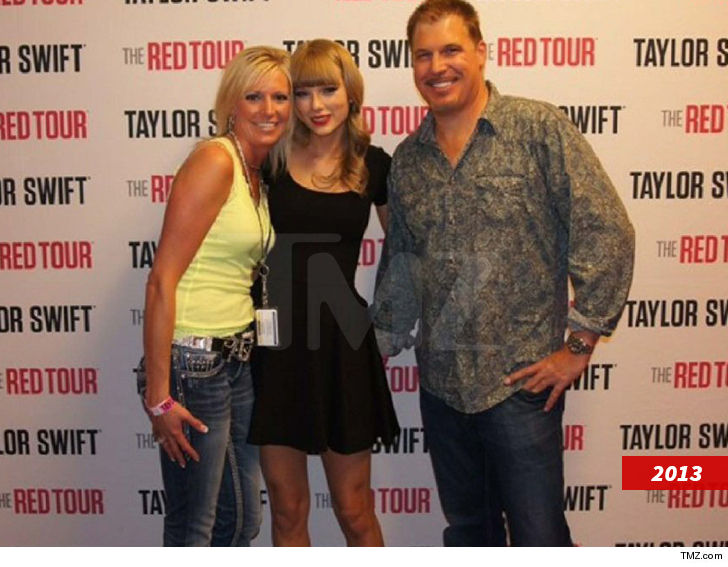 "He didn't touch my ribs, arm," Swift said. "He grabbed by bare (bottom)."
Mueller's lawyer pointed out the skirt Swift was wearing doesn't look ruffled in the picture. Swift fired back, saying ruffling in the front wouldn't occur because "my (bottom) is located in the back," Swift said.
Mueller's former boss, Robert "Bob" Call, was also on the stand Thursday. He said Mueller was fired based on the photo and because Mueller had changed his story after the incident.
Mueller's immediate supervisor, "Eddie Haskell," also testified. He told the court he believed KYGO conducted an appropriate investigation into the accusations against Mueller.