This is an archived article and the information in the article may be outdated. Please look at the time stamp on the story to see when it was last updated.
DENVER — Fans hoping to attend the trial involving pop star Taylor Swift and a former radio deejay in Denver next week will have to follow a strict decorum in an order put in place by the federal judge who will oversee the case.
Limited courtroom passes
Jury selection begins at 1 p.m. Monday at the Alfred A. Arraj Courthouse (901 19th St.) in downtown Denver.
No public seating will be available in the courtroom during jury selection, but limited seating will be available once the trial begins on Tuesday.
Only 32 seats will be available for the public each day in the courtroom, and will be given on a first-come, first-serve basis.
People interested in attending can begin lining up at 6 a.m. Tuesday and each day of the trial outside the courthouse, and the passes will be handed to the first 32 beginning at 7 a.m.
An overflow room with TV monitors will have room for an additional 75 people.
The trial is expected to last seven to 10 days.
Restrictions for the public
Judge William Martinez has put into place a decorum order for the trial.
RELATED: Decorum order for Taylor Swift trial
In the courtroom, no photography or recording of any kind will be allowed.
In the courtroom and overflow area, no electronic devices of any kind will be allowed, including cellphones, computers and tablets. Food and drink other than water also will not be allowed.
No person of the public will be allowed to bring any electronic device into the courthouse. Cellphones can be checked at entry, but they cannot be taken into the courtroom or overflow area.
Anyone caught with a computer, tablet, cellphone or recording device will lose their pass privilege.
Attendees cannot talk or make gestures that are disruptive to the proceedings, or distract jurors or witnesses. Attendees must remain seated and cannot leave the courtroom until there is a recess.
Attendees in the courtroom and overflow area cannot wear any clothing, buttons or any other items that have a message or symbol that addresses issues related to the case that might be or become visible to the jury.
It includes a ban of any sign or clothing bearing the names or likeness of anyone involved in the case.
No banners, posters or similar items will be allowed inside the courthouse.
Outside the courthouse
A public standing area will be set up outside the courthouse to ensure public access is not impeded.
Trial background
The trial comes four years after former 98.5 KYGO deejay David Mueller allegedly grabbed Swift from behind during a meet-and-greet before a concert at the Pepsi Center.
RELATED: Taylor Swift vs. David Mueller pretrial document 
A photo of the incident was obtained by TMZ. Mueller said he did not inappropriately touch Swift.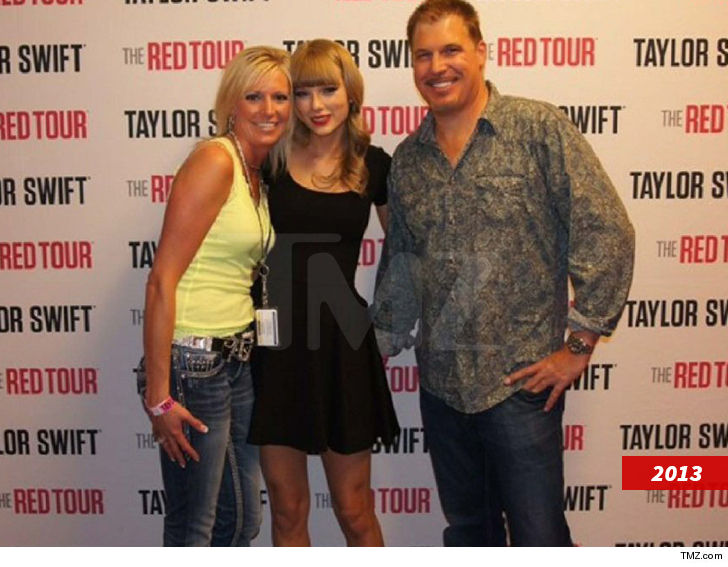 KYGO fired Mueller two days later for "violating the morality clause of his contract after it independently determined that he had lied about the incident."
Mueller filed a lawsuit against Swift to recuperate his lost income, claiming she falsely accused him of groping her and pressured his employer to fire him.
Swift later filed a countersuit, claiming assault and battery, though she never reported the incident to the Denver Police Department. She said in court documents that she never directed anyone to be fired.