This is an archived article and the information in the article may be outdated. Please look at the time stamp on the story to see when it was last updated.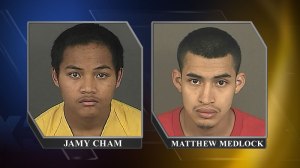 DENVER — A Colorado grand jury indicted six defendants accused of robbing and burglarizing homes and businesses from Broomfield to Colorado Springs over the past year and a half.
On Wednesday, a grand jury returned a 140-count indictment against Matthew Medlock, 19, Duy Hoang Nguyen, 18,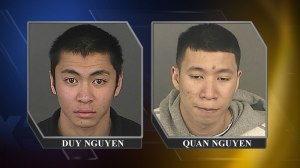 Quan Tam Nguyen, 21, Tran Vu Thach, 23, Jamy Cham, 19, and a 17-year-old juvenile, according to the Denver District Attorney's Office.
The six defendants described themselves as belonging to a tagging crew known as "KTR" — a tagging crew is typically a group that uses graffiti to leave their insignia in urban settings.
They are accused of stealing hundreds of thousands of dollars in cash, marijuana products, weapons, alcohol, electronics and other items as well as causing over a half-million dollars in damages through their criminal mischief, the indictment stated.
They face charges including robbery, burglary, theft, aggravated motor vehicle theft and conspiracy, the DA's Office said.
The indictment also indicated that the theft loses totaled more than $660,000 and damage costs incurred during the crime spree totaled more than $650,000.