This is an archived article and the information in the article may be outdated. Please look at the time stamp on the story to see when it was last updated.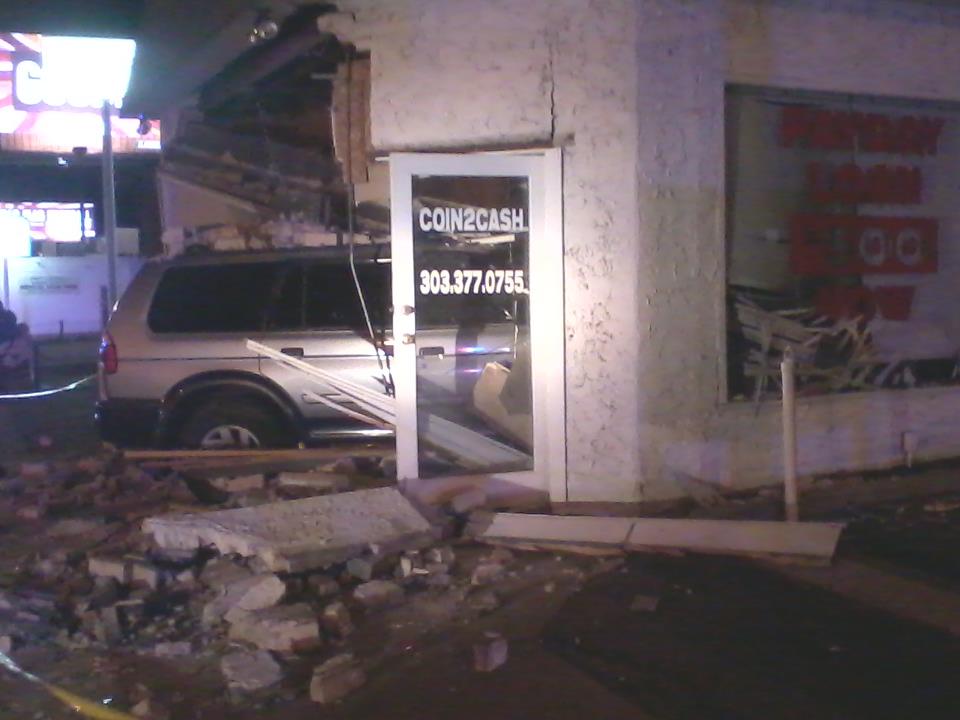 DENVER — Police are investigating a crash late Monday night that ended with a vehicle inside a Denver laundromat.
At around 11 p.m., an SUV slammed into the building located on Quebec and Colfax.
No injuries were reported.
The cost of repairs remains under evaluation.