This is an archived article and the information in the article may be outdated. Please look at the time stamp on the story to see when it was last updated.
WESTMINSTER. Colo. — Police arrested a man and woman who are accused of being involved in a deadly pedestrian hit-and-run in Westminster last week.
The incident happened near Sheridan Boulevard and West 74th Avenue just after 1 a.m. Wednesday, the Westminster Police Department said.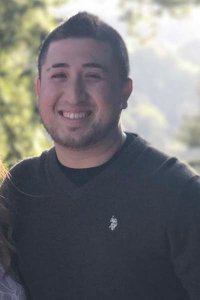 The victim, identified as 24-year-old Aaron Ramirez, was visiting Colorado from Visalia, California. He was found in the road and taken to a hospital with life-threatening injuries.
He is in the hospital with family on life support as doctors prepare to donate his organs. Officials said his heart, lungs and liver will be donated to other patients.
On Thursday, police identified and arrested Corina Lorraine Kurtz, who is accused of being the driver who hit Ramirez. Police believe she was at a Fourth of July party before the hit-and-run.
Kurtz is charged with failing to remain at the scene of the accident, failing to help the victim, failing to notify police, driving while her license was revoked and tampering with physical evidence.
Police also arrested Nichalous Sanchez and charged him with accessory to the crime.
Police are seeking information from anyone who saw Kurtz at the Fourth of July party or anyone who can offer insight into the events leading to the accident.
They believe Kurtz and Sanchez also returned to the scene of the accident while police were investigating.
Anyone with information is asked to call police at 303-658-4360.