This is an archived article and the information in the article may be outdated. Please look at the time stamp on the story to see when it was last updated.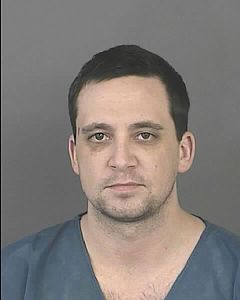 DENVER — The man accused of going on a shooting rampage last week at a Capitol Hill apartment complex was formally charged with dozens of crimes Wednesday, the Denver District Attorney's Office announced.
Shaun Michael Tobelmann, 34, faces 11 counts of attempted first-degree murder, 11 counts of first-degree assault, and one count each of third-degree assault and failure to leave premises upon request by a peace officer. He remains in custody on $100,000 bond and is scheduled to appear in court on March 1.
The shooting occurred on Feb. 21. Police responded about 2 a.m. to a report of a suicidal subject at the Gotham Apartments, 1196 Grant St. When contacted, Tobelmann barricaded himself inside a fifth-floor apartment and began firing a gun down Grant Street, police said.
The Gotham and nearby buildings were evacuated and police cautioned some other residents to stay inside their homes. Officers closed the area to traffic and tried to flush the shooter out using a chemical agent, but it didn't work, DPD Lt. Matt Murray said.
Tobelmann surrendered shortly before 6 a.m. No injuries were reported in the incident.