This is an archived article and the information in the article may be outdated. Please look at the time stamp on the story to see when it was last updated.
ASPEN, Colo. — A man suspected of robbing a retail marijuana shot in Aspen was arrested near St. Louis on Thursday.
The robbery happened at 12:37 p.m. Tuesday at 710 E. Durant Ave. Employees of the retail marijuana dispensary told police a man entered the store wielding a hammer and stole approximately $11,000 worth of products.
Employees complied and the suspect fled on foot toward the east, the Aspen Police Department said. Employees provided a description of the suspect, who was known to them, police said.
The suspect was identified as Hayden May, 21, and a warrant was issued for his arrest for aggravated robbery of a controlled substance, theft and harassment.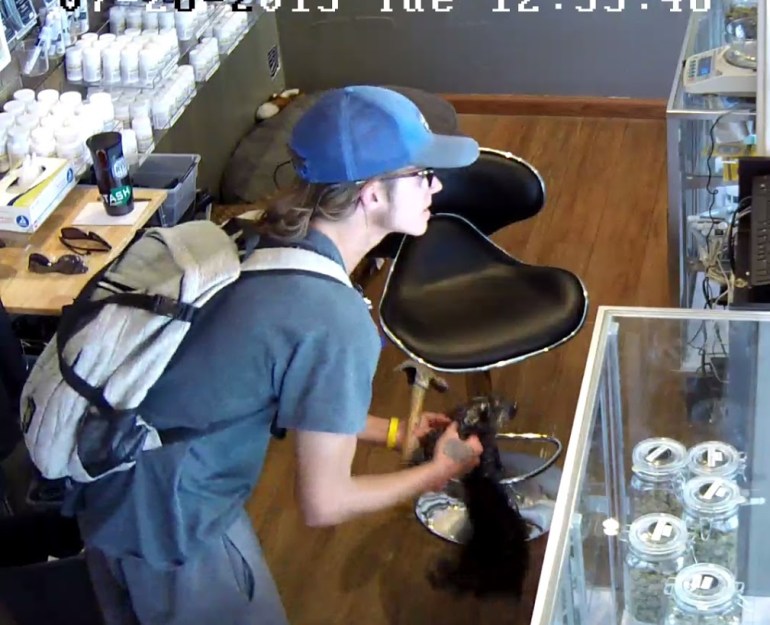 May was reported to be traveling in a black 2007 Chevrolet Tahoe, stolen from his former employer. He also was named as a suspect in a firearm theft on Wednesday in Snowmass Village, so Aspen police believed May was could be armed with a .45-caliber firearm.
Police said the firearm has not been recovered.
Police in St. Louis received information that May was heading east on Interstate 70 near Zumbehl, Mo., according to cellphone tracking.
Police were able to locate and stop May's vehicle and gave verbal commands for him to exit the vehicle.
May did not comply, driving off at a high rate of speed in the far right lane, exiting onto south Highway 170 and traveling at speeds of 100 mph, police said.
During the chase, police said May struck an Edmundson police officer's patrol vehicle head-on, then struck a pole before coming to a stop.
May would not exit the vehicle after several verbal commands, according to St. Louis police, at which point an officer used his baton to shatter the passenger side window. May then was issued further verbal commands to exit the vehicle and he complied.
May was taken into custody unharmed. The Edmundson police officer was treated at a local hospital for possible neck injury, St. Louis police said.
May is being held in Missouri. Aspen police said May could be extradited to Colorado, but the process could take an extended amount of time.