This is an archived article and the information in the article may be outdated. Please look at the time stamp on the story to see when it was last updated.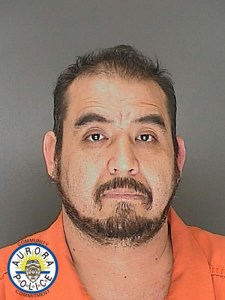 AURORA, Colo. — The man accused of running a red light and killing a teenager in Aurora Monday faces a charge of first-degree murder along with at least nine other charges.
Police announced Tuesday 40-year-old Ever Olivos-Gutierrez of Aurora has an extensive history of traffic offenses and three prior convictions for impaired or drunk driving in Colorado. Investigators say he is an illegal immigrant who has never held a valid Colorado driver's license.
Juan Palomino, 17, died when his Camaro was broadsided at Colfax and Dayton by an SUV police say ran a red light at a high rate of speed. Palomino died at the scene.
The teen's family and friends are grieving over his death — and demanding justice. "Not even a two-minute drive. He never made it home," Nancy Sanchez said. "And we hope and expect that the law gets tougher on these people who kill innocent people."
Olivos-Gutierrez faces the following charges:
— Murder in the first degree extreme indifference
— Vehicular homicide (DUI)
— Vehicular homicide (reckless)
— Driving while habitual traffic offender (DUI)
— Driving while habitual traffic offender (reckless)
— Driving under the influence of alcohol, drugs or both
— Drove with excessive alcohol
— Reckless driving
— Drove vehicle other than vehicle equipped with interlock
The suspect was still in the hospital under police guard Tuesday recovering from injuries he received in the crash.
Immigration and Customs Enforcement says the last time Olivos-Gutierrez entered the United States legally was on a visitor visa in July 2003. It expired in January 2004.