This is an archived article and the information in the article may be outdated. Please look at the time stamp on the story to see when it was last updated.
FORT COLLINS, Colo. — A 27-year-old man has been arrested in the death of a woman whose body was found floating in a park lake, the Fort Collins Police Department said Thursday.
Jeffrey Etheridge was arrested Wednesday, police said. He was booked into Larimer County Jail on a charge of first-degree murder. Sexual assault charges are also pending, police said.
Heather "Helena" Hoffmann's body was found floating in Sheldon Lake in City Park about 6:10 p.m. on June 21.
The Larimer County Coroner's Office said the body had injuries that might have been caused by foul play.
A police investigation ruled out the possibility of accidental injury or death, and evidence led investigators to link Etheridge to the crime.
An official cause of death has not been released.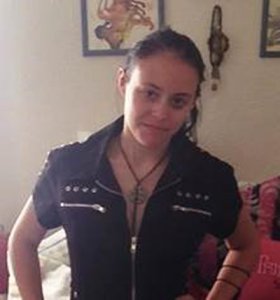 Police earlier said the 23-year-old Hoffmann worked at the McDonald's restaurant at West Elizabeth Street and City Park Avenue. She was last seen leaving work at 1 a.m. June 21 when her shift ended.
Hoffmann lived near Shields Street and Laporte Avenue, and typically walked home from work, police said.
She was found in the lake wearing a black polo shirt with a McDonald's logo, black pants, black boots and a black purse.
Anyone with information who has already not spoken to detectives is asked to call police at 970-221-6575, email tjakobsson@fcgov.com or call Crime Stoppers of Larimer County at 970-221-6868.