This is an archived article and the information in the article may be outdated. Please look at the time stamp on the story to see when it was last updated.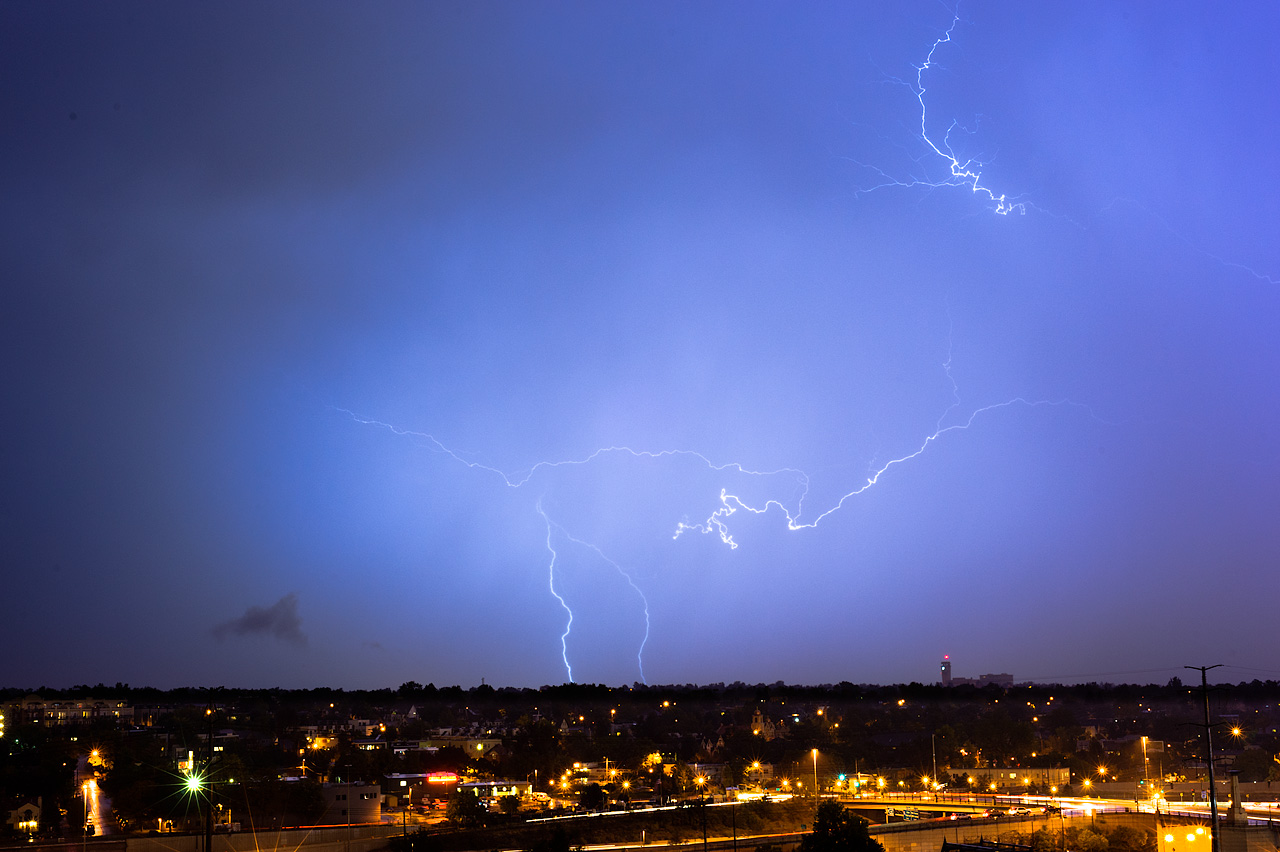 DENVER — Heavy rain and lightning  moved onto the Front Range and all over eastern Colorado Wednesday night.
Emergency crews responded to a report of a man struck by lightning in the 3600 block of S. Ivanhoe St. in Denver at 9 p.m.  Witnesses said the man was hit as he walked out of a church toward his parked car in a field . The location is near I-25 and Hampden. There was no information about his condition.
It stayed dry most of the day, but by nightfall, the skies opened up.
Rain fell so fast and hard in northern Colorado, one vehicle got stuck in flooding in Platteville.
Lightning and thunder were abundant in metro Denver by late Wednesday night. See animated weather radar here
Thursday the same storm system will be pushing east of Colorado, but scattered rain showers will again be possible, just not as many or as much rain.
By Friday will start to get the sunshine back as temperatures warm from the 60s to the 70s.