This is an archived article and the information in the article may be outdated. Please look at the time stamp on the story to see when it was last updated.
JEFFERSON COUNTY, Colo. – A man who was involved in a domestic dispute and was being chased by several Jefferson County Sheriff's deputies rammed his U-Haul truck into a deputy's patrol car and several other vehicles during a 12-mile chase Wednesday.
Deputies started looking for the man when they received a domestic dispute call around 11:15 Wednesday morning in Morrison.
Sheriff's spokeswoman Jacki Kelley told FOX31 Denver deputies found a woman who had been assaulted by a man, later identified as Jarrett Cooper Stoner, 26. She said Stoner was driving a U-Haul truck in the area.
Deputies saturated the area looking for the U-Haul truck which was spotted at the intersection of Quincy Avenue and Eldridge Street.
"He came up to an intersection and intentionally collided with one of our patrol units head-on," Kelley said. "That's actually when our pursuit with that suspect started."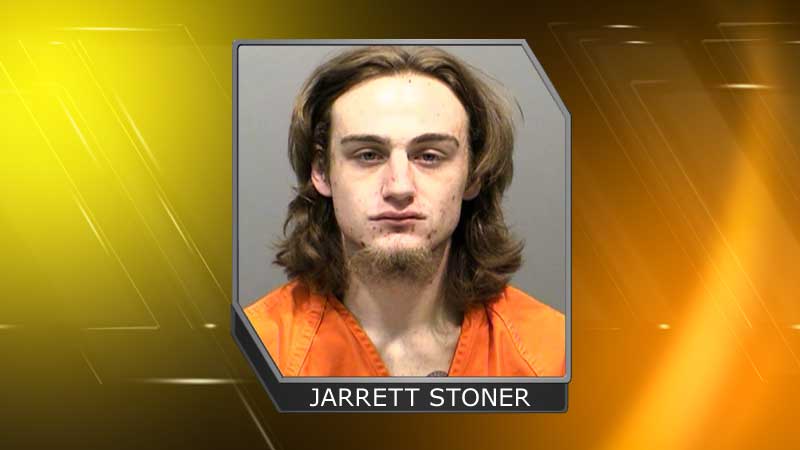 During the pursuit, the U-Haul crashed into two other cars near the intersection of South Sheridan and West Quincy.
A witness told FOX31 Denver, "I heard a big noise. I looked up. There was a U-Haul come tearing through the intersection come bouncing off one median, bounced off another and then off the sidewalk."
"Then there were like six cop cars come tearing in racing after him," the witness said. "Then I heard a loud crash not too far down from here. I wondered what was going on and who was trying to outrun police in a U-Haul truck! Who does that?"
Stoner finally ditched the U-Haul near the intersection of South Sheridan and West Jewell. Investigators said he tried to steal another truck from two workers in the area.
"These two victims said, 'Uh no,' and they hung onto him until Denver [police] got there," Kelley said.
Stoner is now facing charges, including domestic assault, vehicular assault, leaving the scene of an accident, auto theft and felony eluding.