This is an archived article and the information in the article may be outdated. Please look at the time stamp on the story to see when it was last updated.
DENVER — Colorado State Representative Steve Lebsock offered a fresh apology Saturday to women who have accused him of sexual harassment. Three women who accuse him issued a joint statement in response.
On Saturday Lebsock said, "I am writing this in response to the Denver Post story and other stories told to media outlets by three women…Faith, Holly and Cassie."
Lebsock's fresh statement continued, which he told FOX31 to quote:
"I have come to realize that it does not matter that, at the time, I may have perceived my words as playful. It does not matter that, at the time, I may have felt that we were flirting. It does not matter that, at the time, I may have felt what I said was ok. It does not matter that I may not remember the exact words which were hurtful. It does not matter that, at the time, I thought we were joking. The only thing that matters is how I made these three women feel. I am sorry.

The best thing we can do with our lives is to relieve someone's pain. If that is true, and I believe it to be true. Then, the worst thing we can do in our life is cause someone pain. Last night [Friday], I realized the pain I have caused Faith, Holly and Cassie.

I am sorry.

I will make a statement regarding my current position as a State Representative and State Treasurer candidate by November 30, 2017."
The three women he mentioned in the fresh apology responded later Saturday afternoon.
"We appreciate Representative Lebsock's apology and for him to begin to take responsibility for his actions.

However, we want to point out that he has said he did nothing criminal.  Indeed sexual harassment is criminal.

He also said people are tired of dirty politics implying the three of us were engaging in dirty politics.  Women coming forward with their stories of harassment is not dirty politics it is the truth.

His apology was about how he made us feel but he never apologizes for his actions.   Additionally, he concentrates on words but in at least two cases there was also physical contact. Touching with out consent isn't playful or flirty it is harassment or assault.

Finally, how many apologies does it take?  Previously, Representative Lebsock apologized to Representative Winter and promised that the behavior would stop but it has continued.  An apology before did not result in a change of behavior.

We hope that Representative Lebsock takes full responsibility for his actions against us and many other women. Because this is a serious pattern of behavior and we know other women have been involved as well we feel it is best for him to resign.

Cassie, Holly and Faith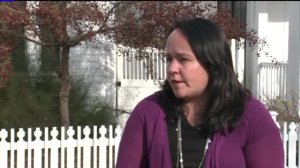 The Communications Workers of America labor union withdrew its support of Lebsock for state Treasurer Saturday. "The Communications Workers of America (CWA) are shocked and saddened to learn of the allegations of sexual misconduct against Colorado Rep. Steve Lebsock. This behavior goes against everything CWA stands for. Consequently, CWA is withdrawing their endorsement of Candidate Lebsock for Colorado State Treasurer."
Lebsock said he was "sincerely sorry for offending" his colleague Faith Winter in a statement he released Friday night.
Nine legislators, staffers and lobbyists alleged Lebsock, D-Thornton, harassed, intimidated or made unwanted sexual advances against them.
Rep. Faith Winter told FOX31 in an interview that Lebsock "discovered that my husband was out of town" and used the opportunity to try and take advantage following an end of session party in 2016.
"He repeatedly told me to go somewhere with him, he used explicit language describing different sexual acts we could do to each other and I told him no," Winter said.
"I do not remember ever saying anything inappropriate to State Representative Faith Winter on the last day of session in May of 2016," Lebsock's statement said."
Read Lebsock's full statement issued Friday here.
Winter said she came forward now because she heard of another incident.
"I came forward because I heard about another incident and my goal all along was to have the behavior stop," Winter said.
Sources say Lebsock has told colleagues he didn't recall the episode described by Winter.
Colorado House Speaker Crisanta Duran said the sexual misconduct allegations against Lebsock, who is running for state treasurer, are "deeply disturbing" and called for his resignation.
"I believe there should be extremely high standards of conduct for the legislature, and I take any allegations of sexual assault and harassment very seriously," Duran said in a statement.
"I would expect that Representative Lebsock would consider the impact of his actions on his colleagues and the public confidence in our institution, and do the right thing and resign. There is no place for those types of actions at the legislature."
Duran said there would be full investigations into the report.
Other prominent Democrats calling for his resignation include the Lt. Governor, the Senate Minority Leader, and Chairwoman of the Democratic Party.
"I have worked my entire adult life protecting women, children and the most vulnerable. I will continue fighting for working class families and people without a voice at the capitol," Lebsock's statement said.
Watch full Facebook live interview with Winter here: