This is an archived article and the information in the article may be outdated. Please look at the time stamp on the story to see when it was last updated.
DENVER -- Passengers on a Southwest flight from Denver to Las Vegas got quite a scare Monday.
Flight 513 was on the runway about to take off when a warning light came on, and the pilot decided to abort take off.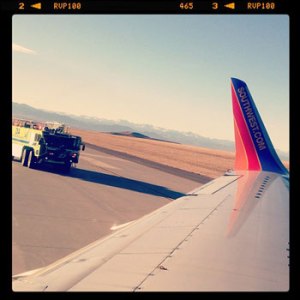 The plane experienced hot brakes and blew three tires. "We were taking off and then right before takeoff he slammed on the brakes," said Sheryl Delgado, a passenger on the plane.
"I was right above the wing and there was a little bit of smoke coming out," said Raynita Santiago, who was also on board.
Luckily none of the 137 passengers or 5 crew members were hurt. They were taken to the concourse on buses and put onto a different plane.
"Crew members, everyone, I thought they were most accommodating," said Cheryl Courtney, another passenger.