This is an archived article and the information in the article may be outdated. Please look at the time stamp on the story to see when it was last updated.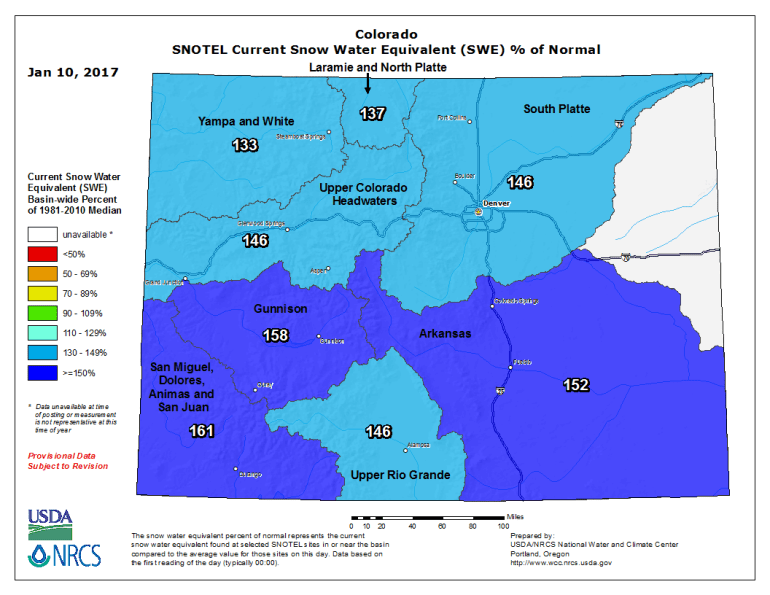 DENVER — In just the past five days, the average statewide snowpack has jumped 17 percent to 147 percent of normal thanks to the Pineapple Express continues, according to surveys by the Natural Resources Conservation Service.
If the state reaches 150 percent of normal, it would represent rarefied air. In the past 40 years, only three winters have reached that mark by Feb. 1: 1979, 1984 and 1997.
With two more days of snow accumulation in the forecast, the statewide average will continue to climb.
Snowfall in the past five to seven days has been extreme with as much as 5 1/2 feet in Crested Butte and Monarch Mountain.
Some other totals include:
69 inches at Monarch Mountain
67 inches at Crested Butte
58 inches at Loveland
57 inches at Arapahoe Basin
55 inches at Aspen/Snowmass
49 inches at Wolf Creek
49 inches at Steamboat
48 inches at Silverton Mountain
43 inches at Copper Mountain